If you'd like to order something please contact: mail@frankkoolen.com
Catalogue 'Play Hard'
Publication presented for a solo exhibition at the Museum for Contemporary Art Roskilde.
Designed by Studio Atlant / Stefan Thorsteinsson & Cecilie Nellemann
Extra contributions by:
– Tijs Goldschmidt, 'Pretending You're Pretending'
– Tim Hollander, Museet for Frank Koolen'
– Lieven Segers, 'Frankyinhereyes'
– Bent Meier Sorensen, 'Play, A Triptych'
– Kim David Bots, 'Schertsende Vruchten: Pages from a coloring book'
– Interview by Rieke Vos, 'All in the Game'
128 pages, 32×24 cm, full colour
ISBN 978-87-90690-39-7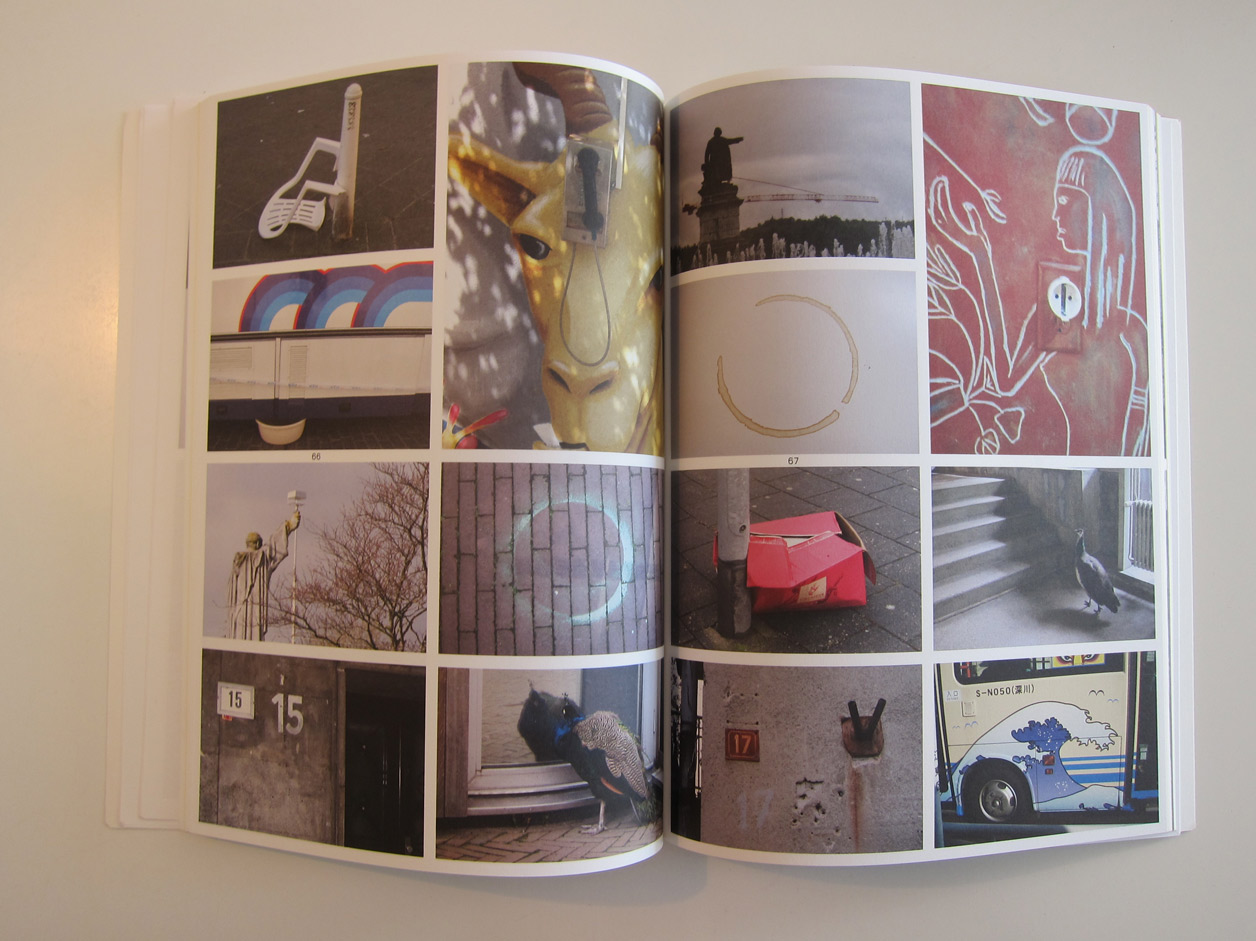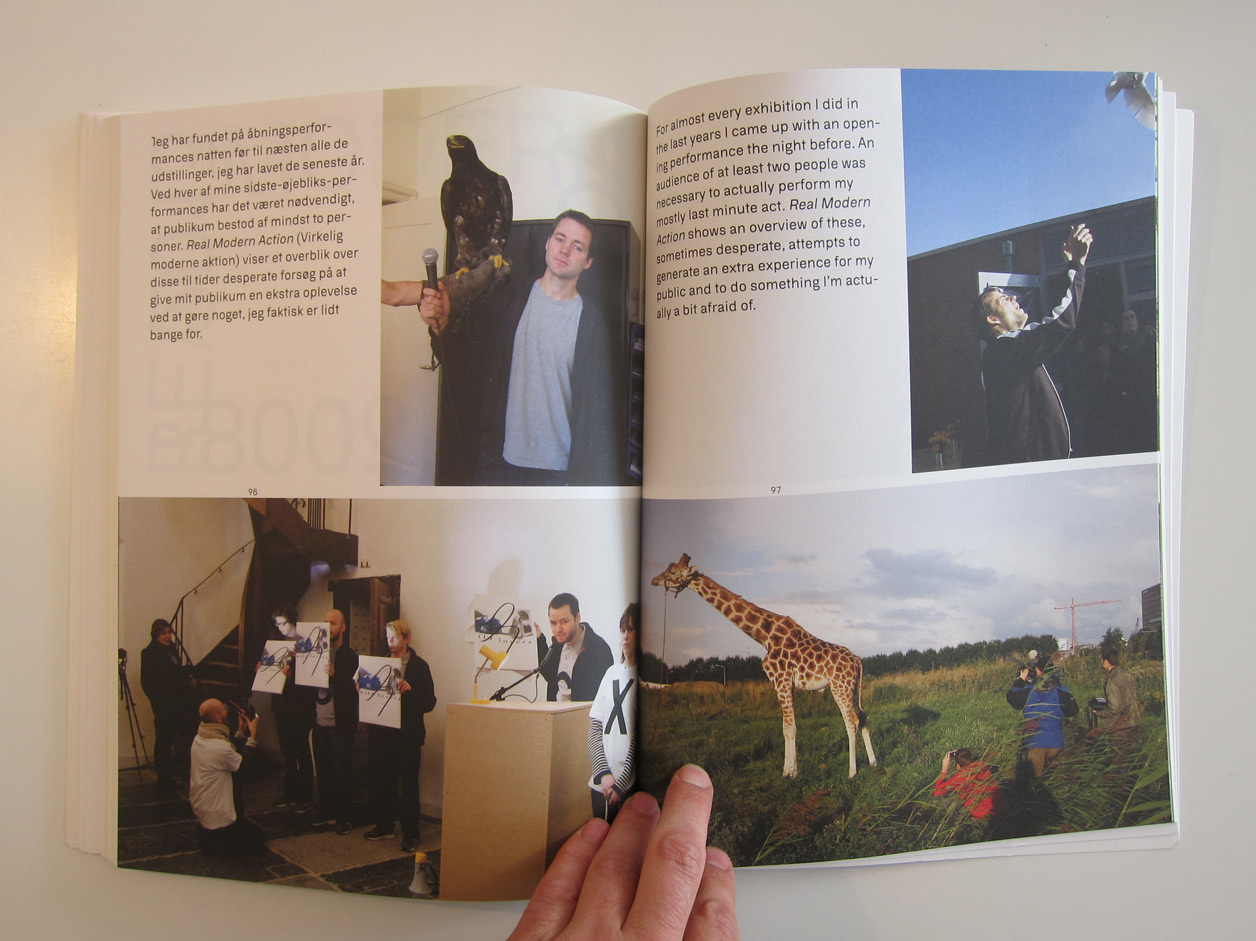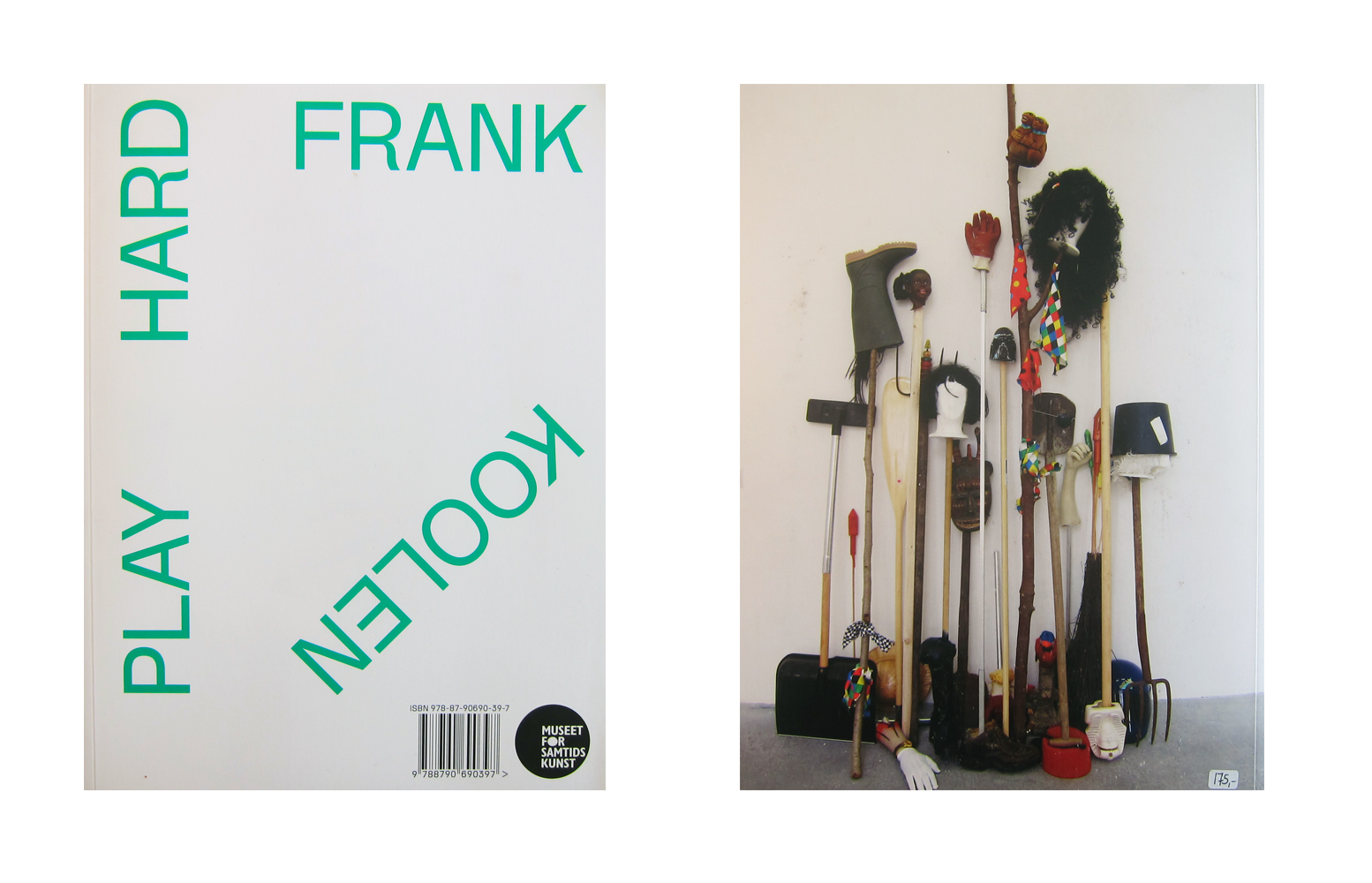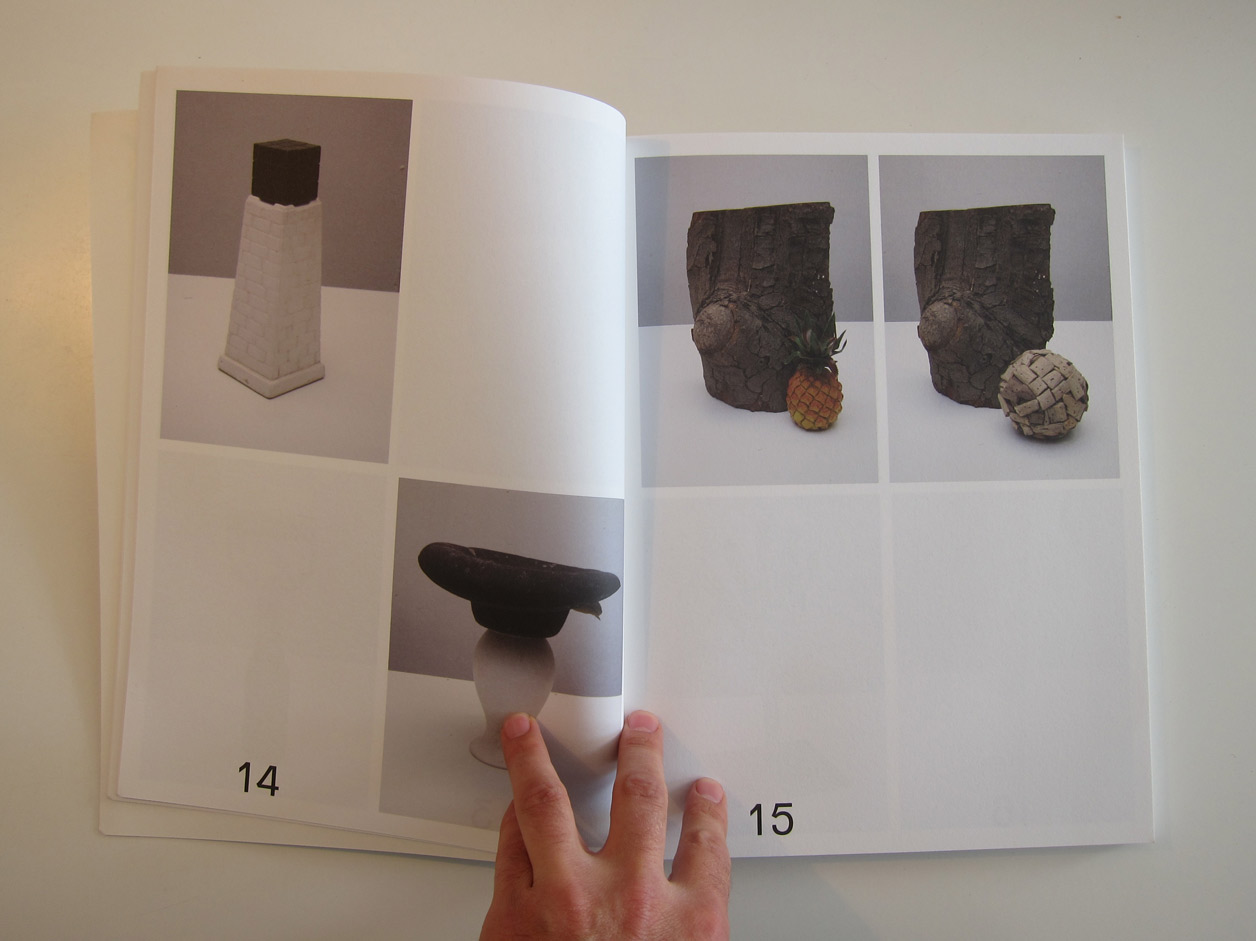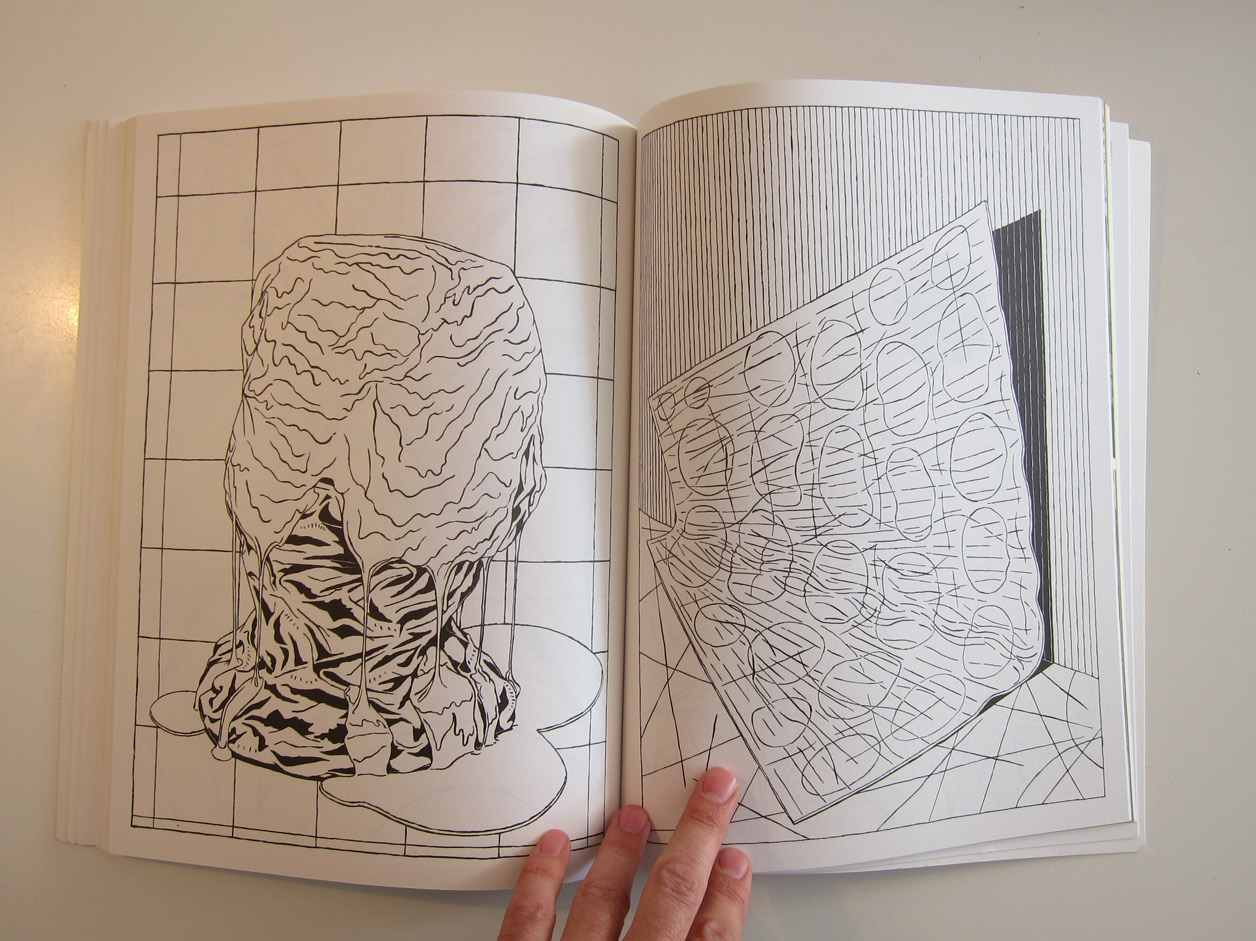 'I wish I was', 2014
Multiple, originally made for the Kunstvlaai at Amstelpark, 2014
Bracelets / 3 types:
– Yellow: I wish I was a Rolex
– Blue: I wish I was a Park
– Red: I wish I was an Artist
€ 2,- a piece /  € 5,- for three (excl. postal costs)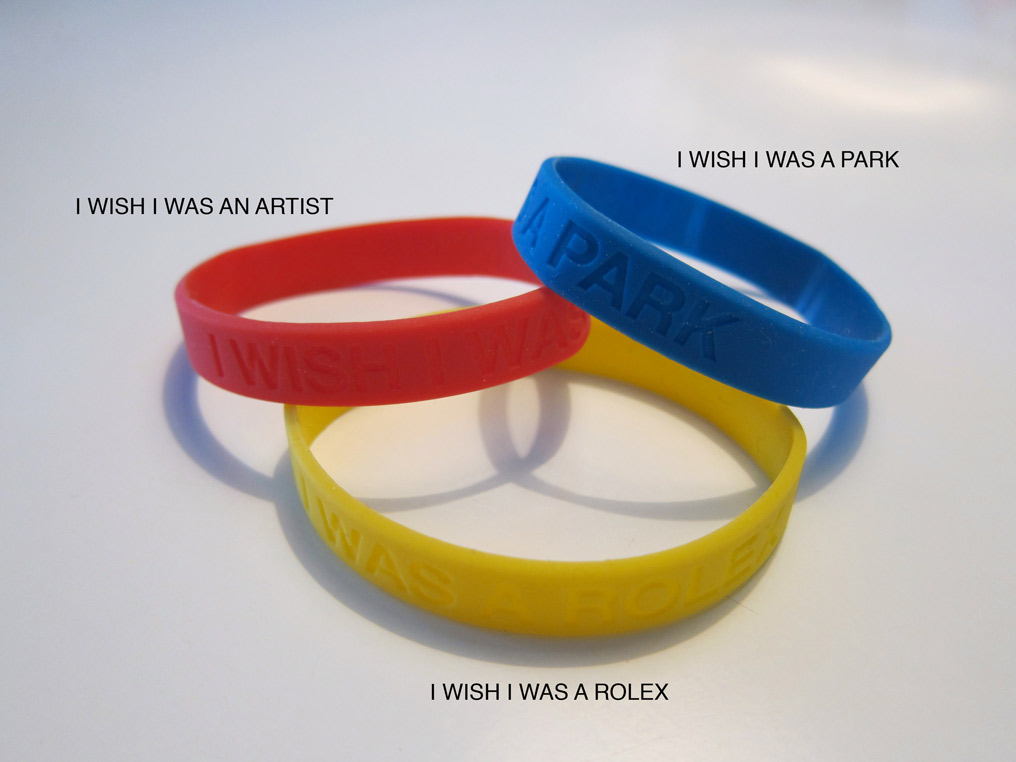 'Portraits', 2013
For the photo series 'Portraits' I made a huge series of clay portraits in one hour. After finishing them off with a wig or hat I took a picture and slept one night. The day after I went through this series of clay portraits and named the portraits after people that, is some way, taught me something about sculpture. They could only be named if they actually resembled that person.
Artist Publication, 84 pages, 20×12,5 cm, full colour
€ 15,- (excl. postal costs)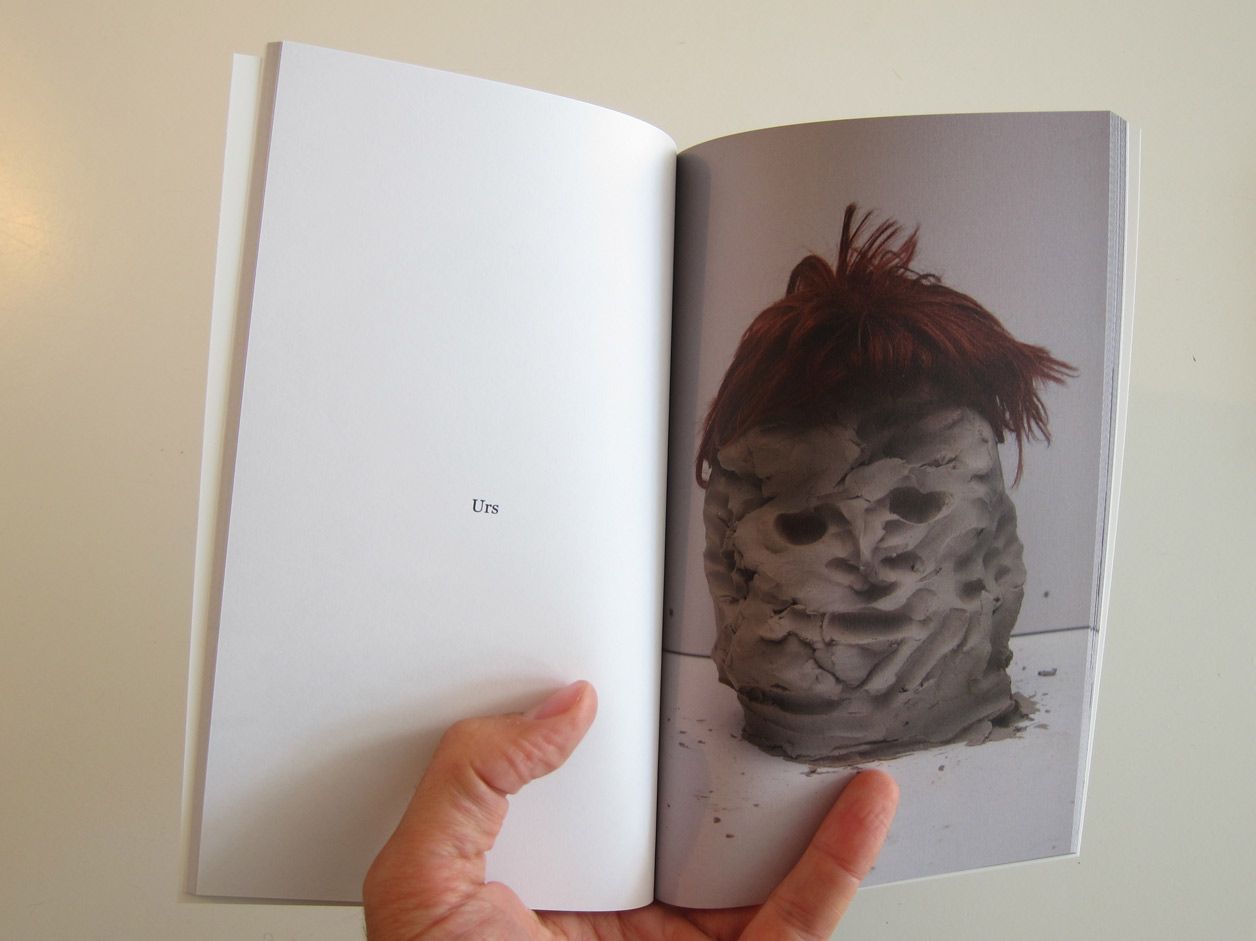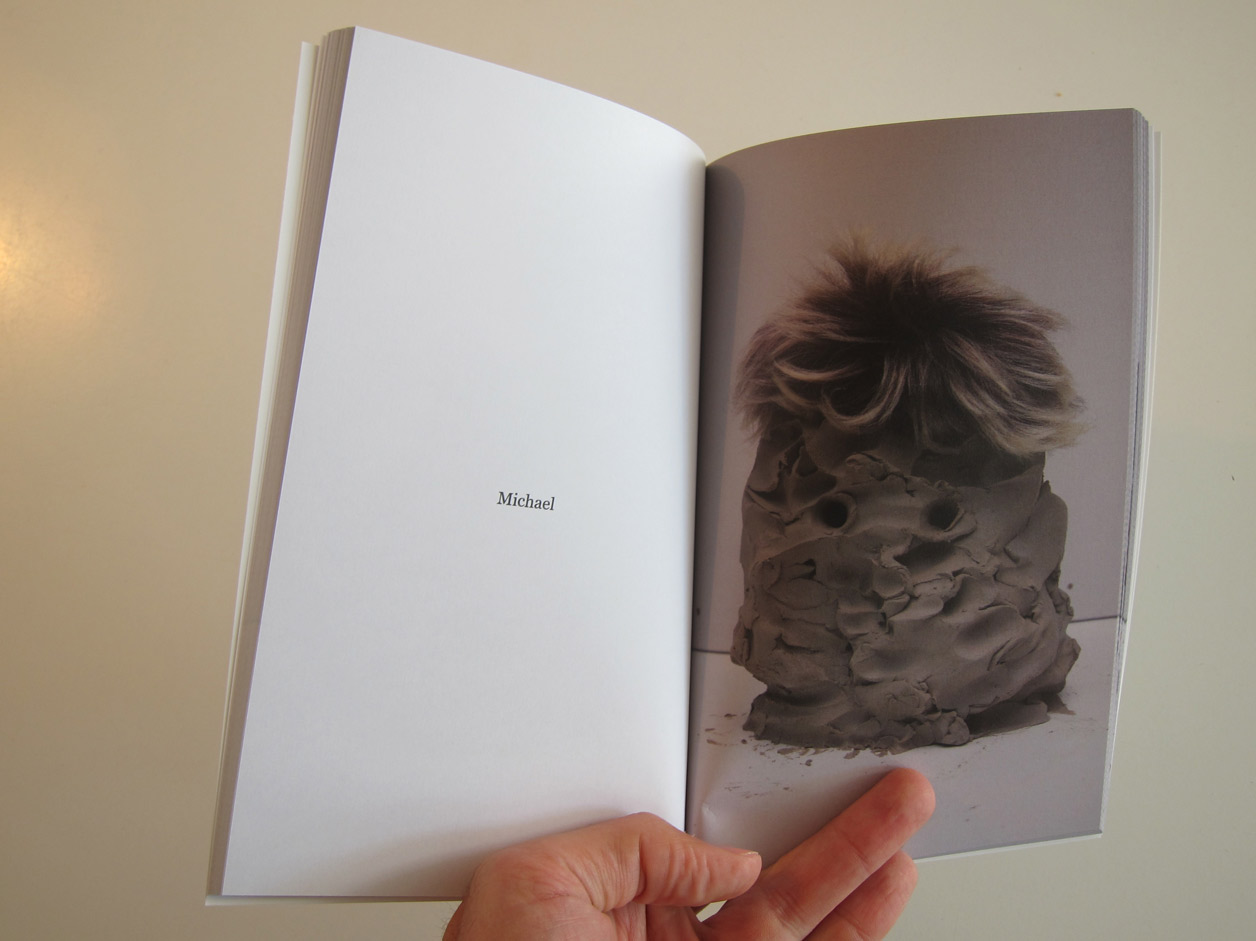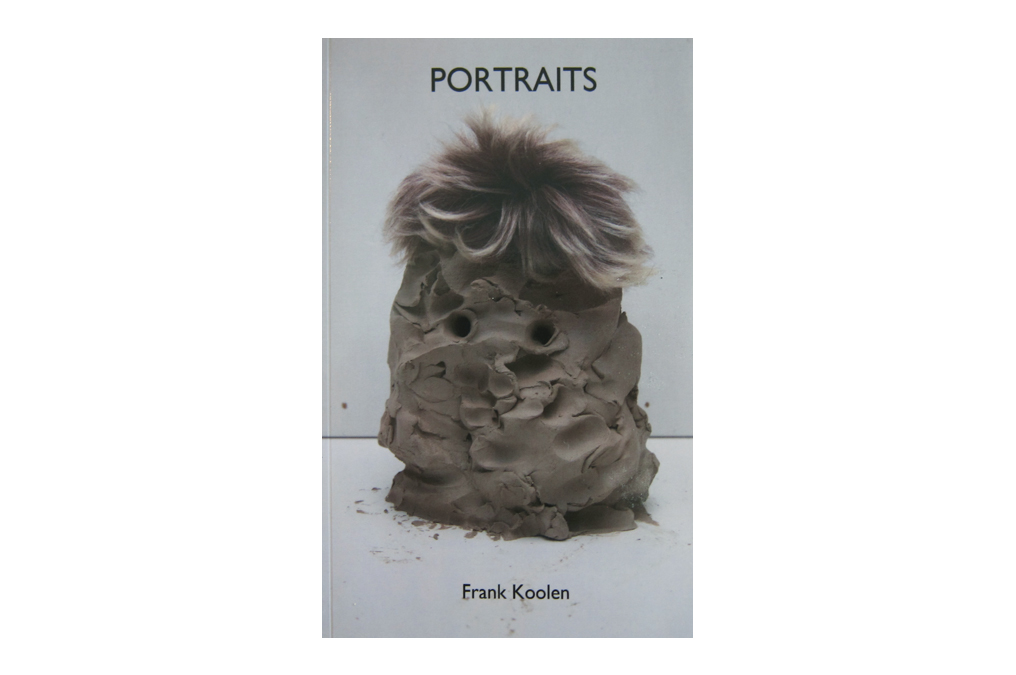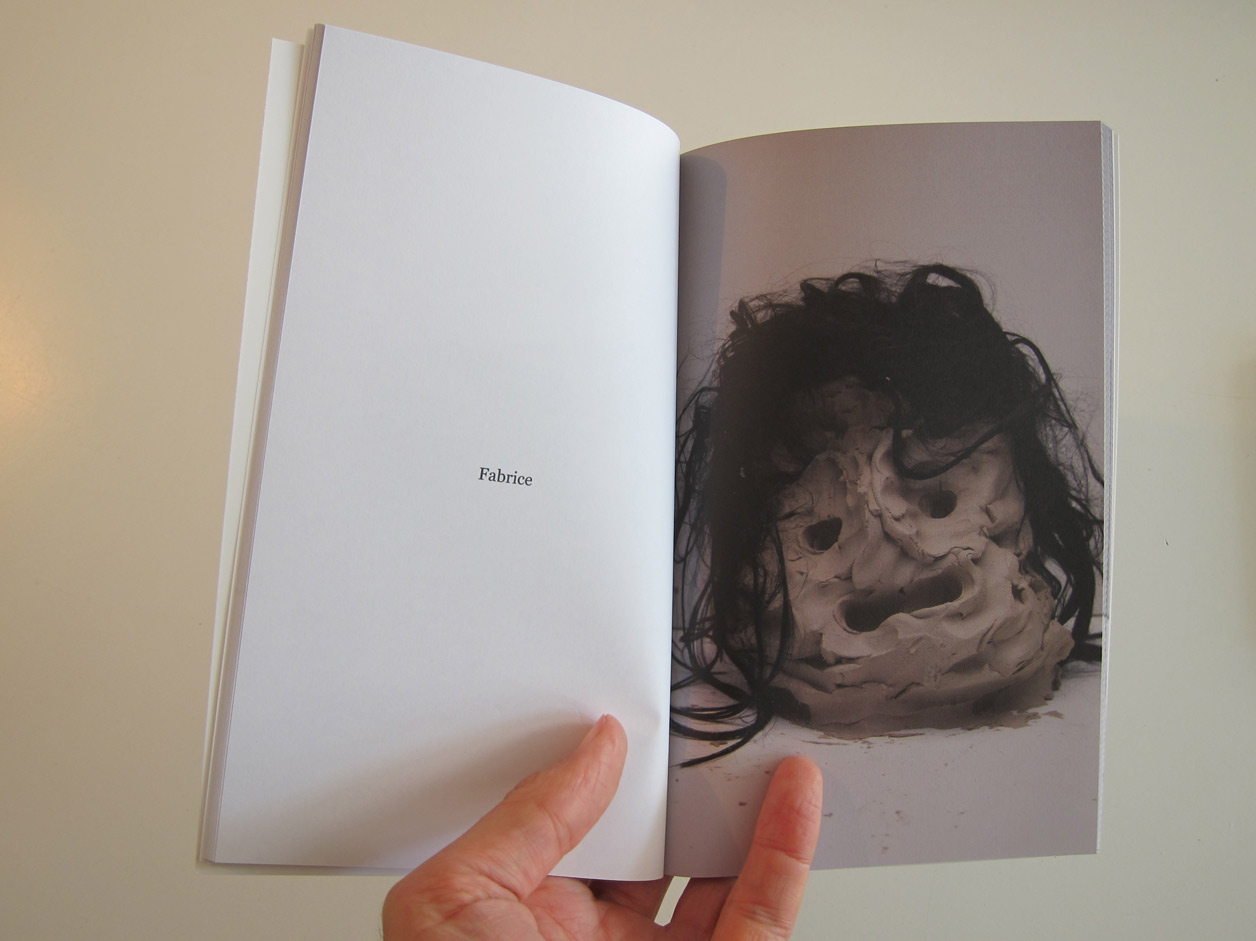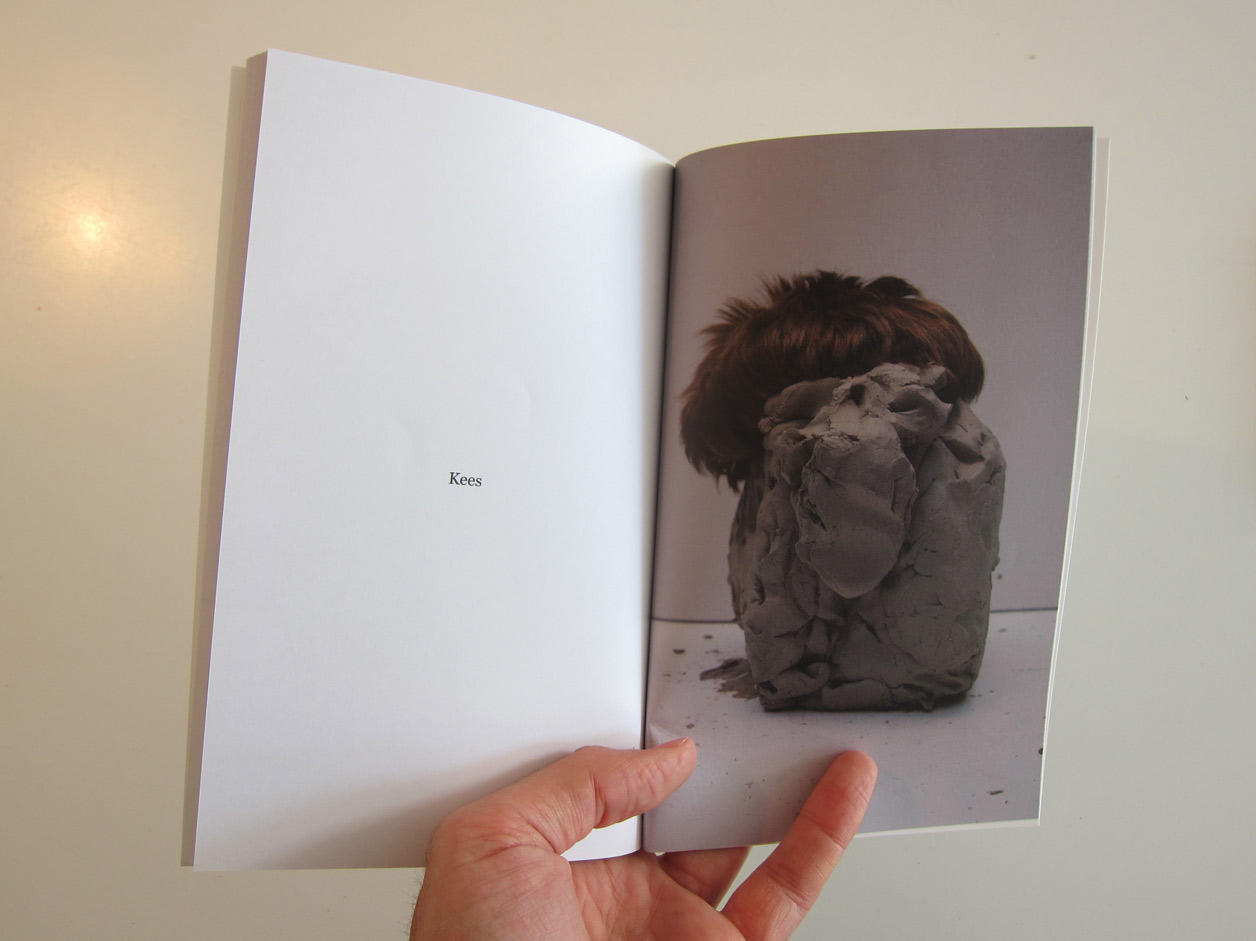 What's Next, 94 new sculpture ideas, 2013
I collects things I like, hate, things that are weird, silly, enigmatic, beautiful, ugly, funny or interesting in some different way. I have boxes full of these objects and things. For What's Next, 94 new sculpture ideas I filled a table with hundreds of these objects and ordered myself to make as many temporary sculptures as possible in one hour. Having no time to make decisions based on taste or concept he stumbled upon 94 new sculpture ideas. Please feel free to copy them if in need of new ideas. Don't feel obliged. I am an ambassador of the free will.
Artist Publication, 86 pages, 20×12,5 cm, full colour
€ 15,- (excl. postal costs)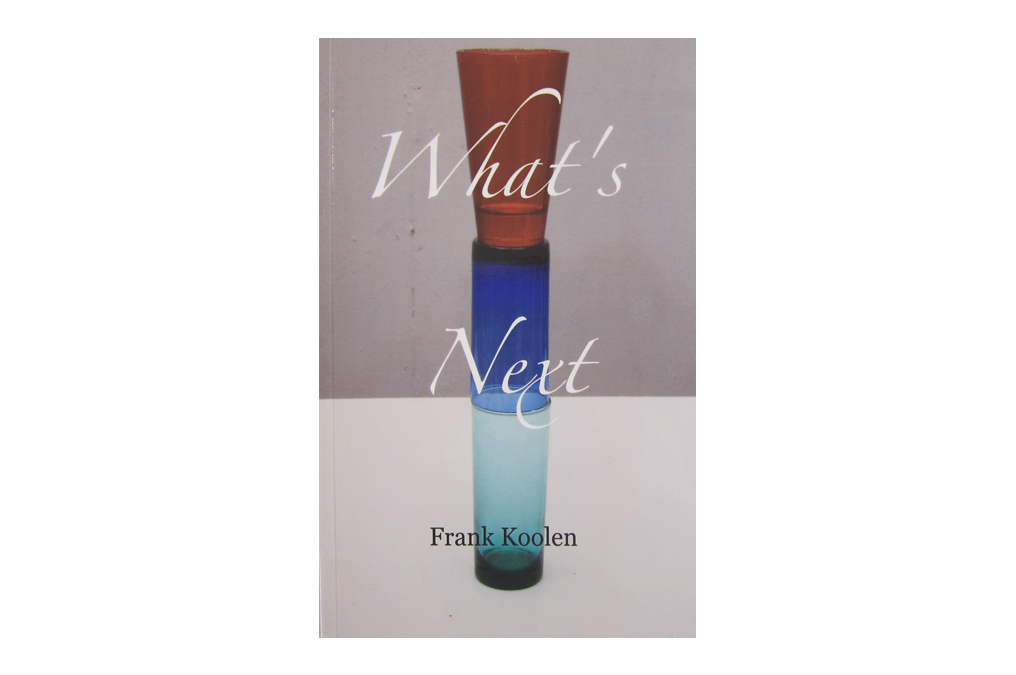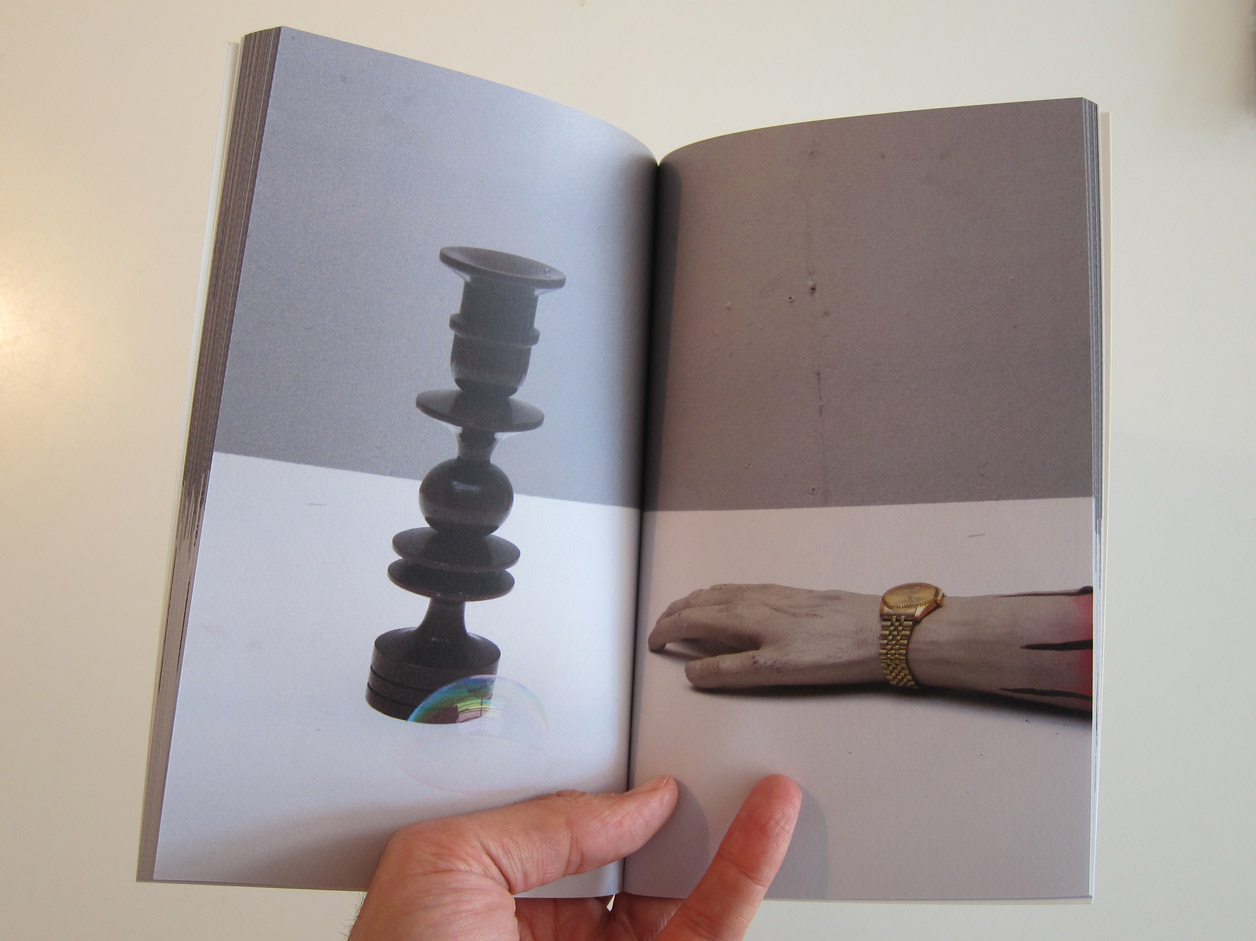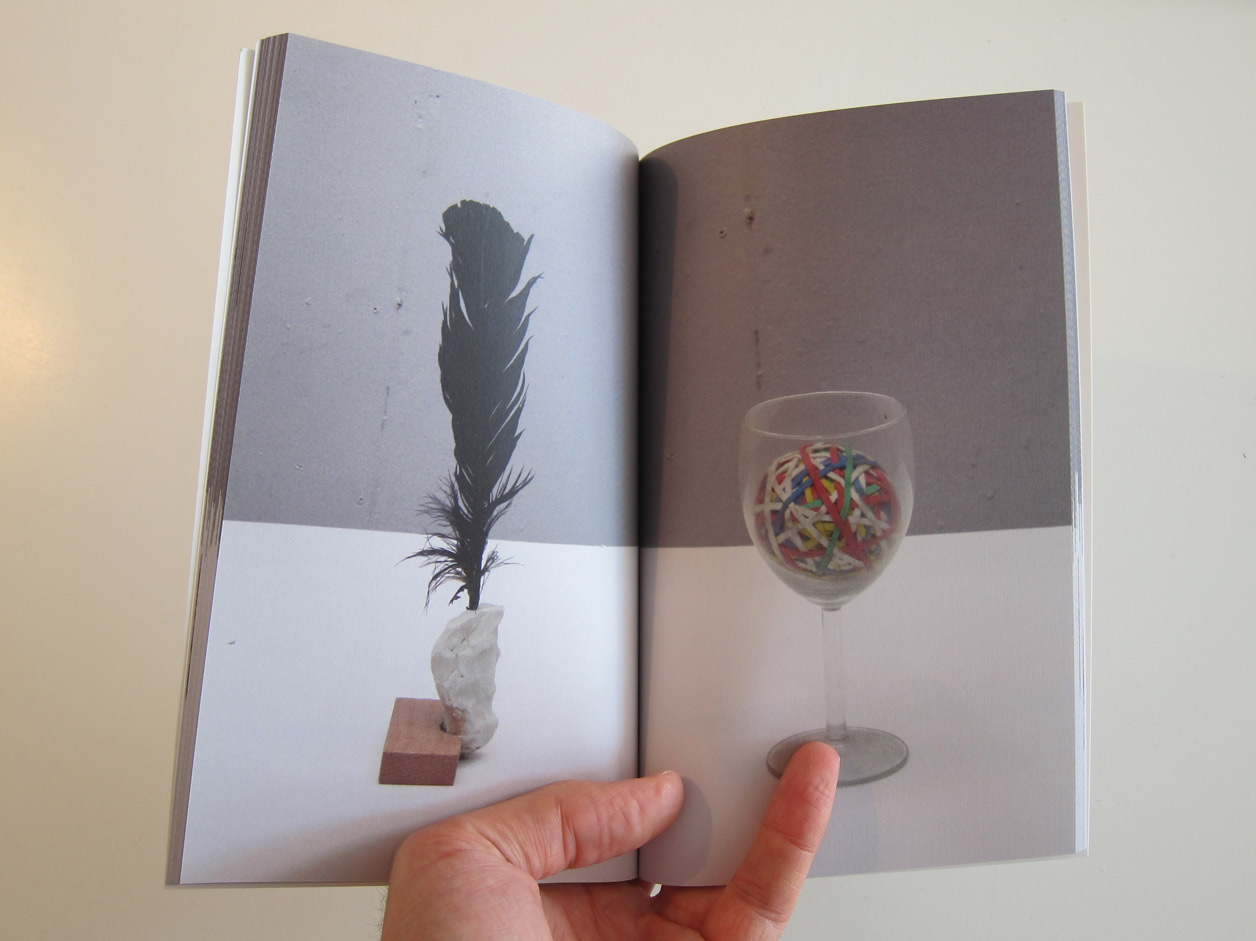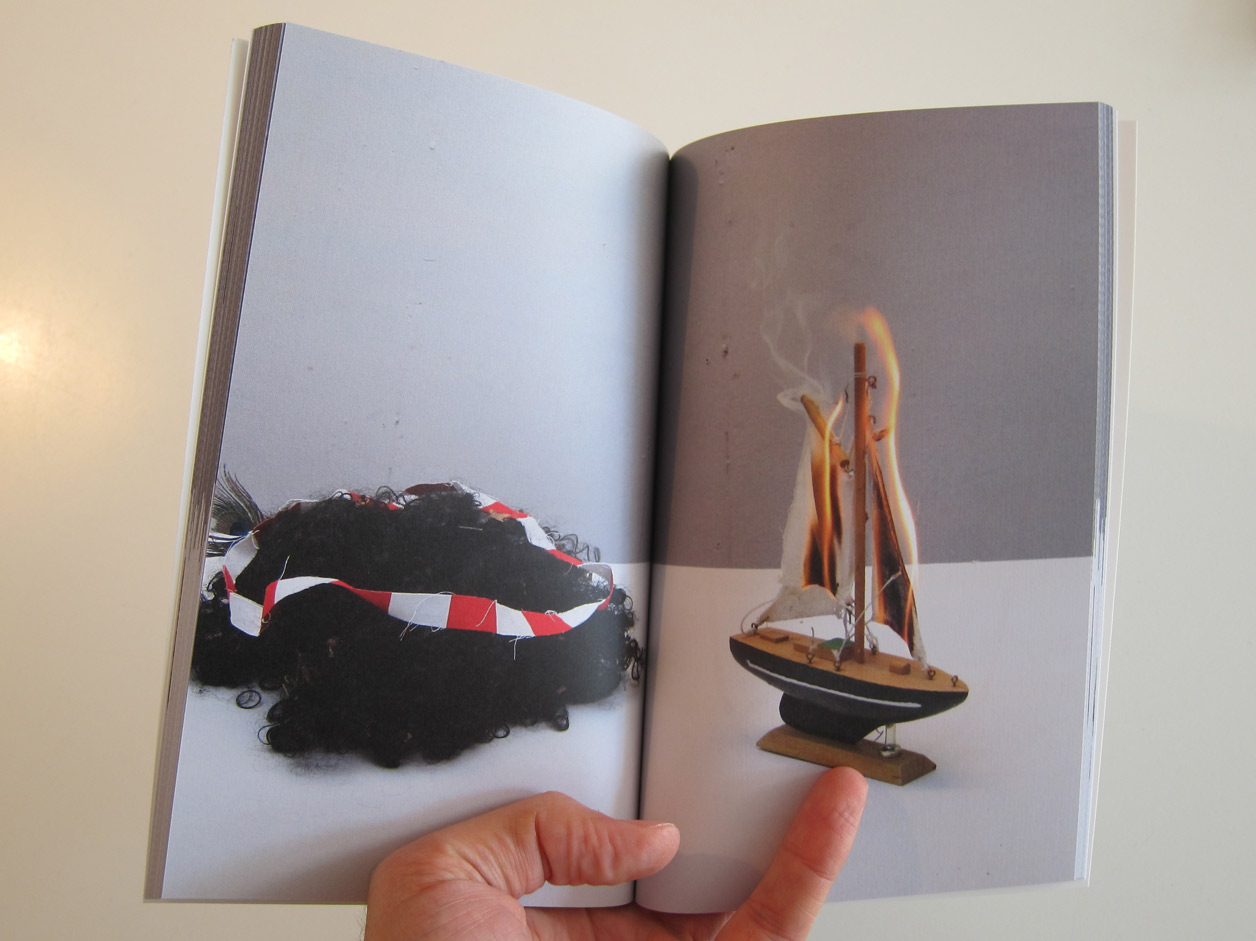 'Dan maar geen muziek', 2011
Poetry / Only in Dutch
Artist Publication, 60 pages, 20×12,5 cm, black&white
€ 10,- (excl. postal costs)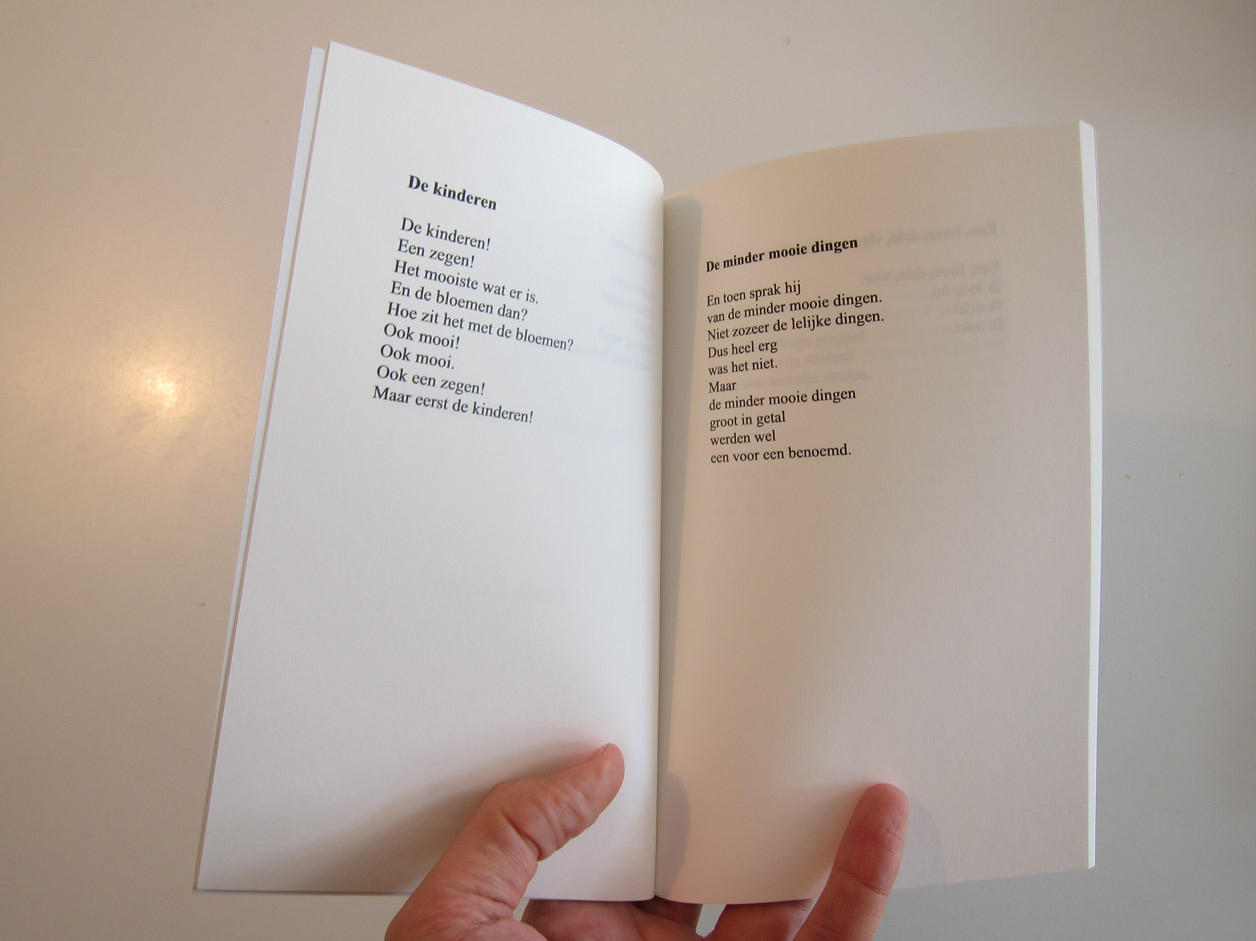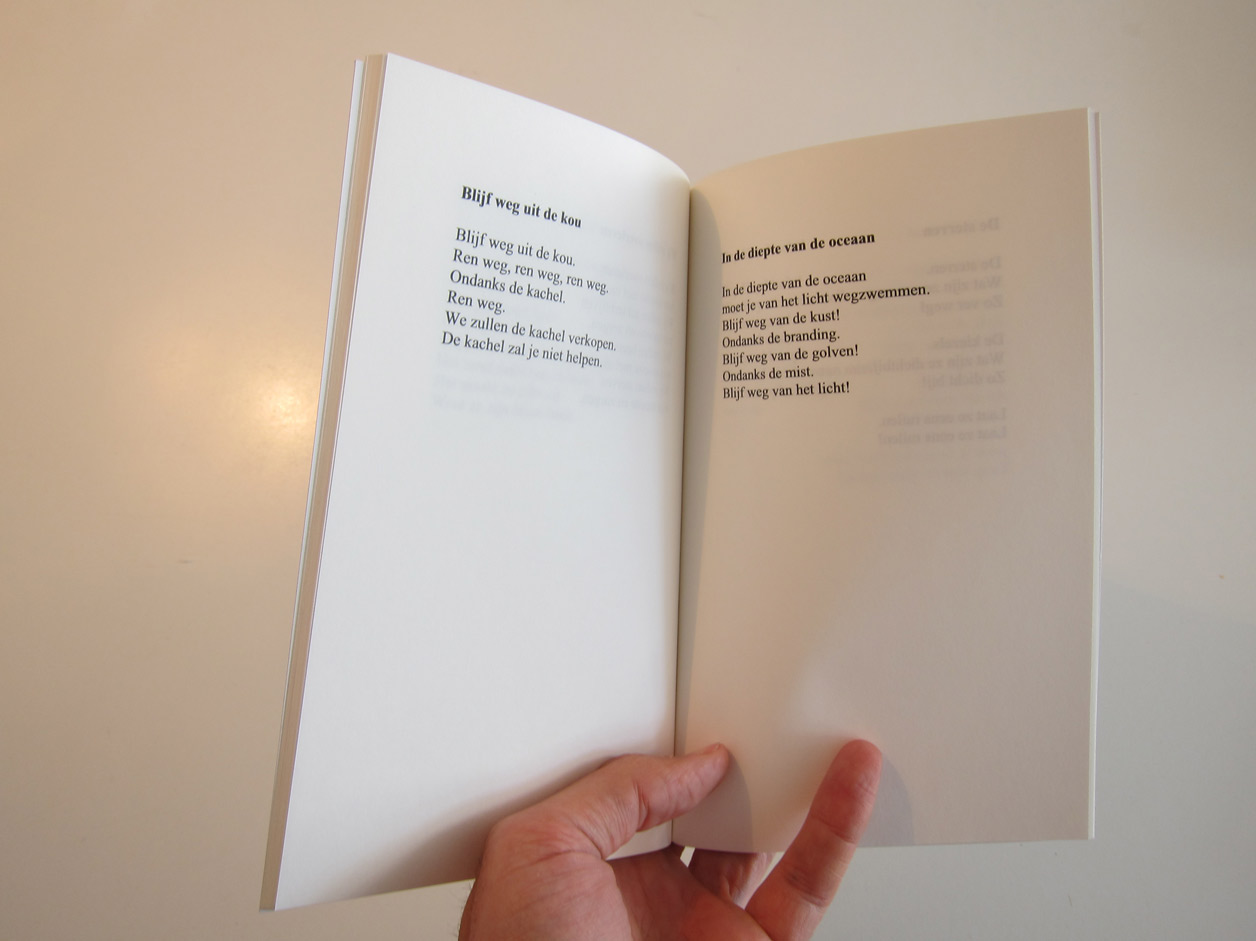 3 Postcards 'Frank Koolen, art for the whole family'

10×13,5 cm, full colour
€ 3,- (excl. postal costs)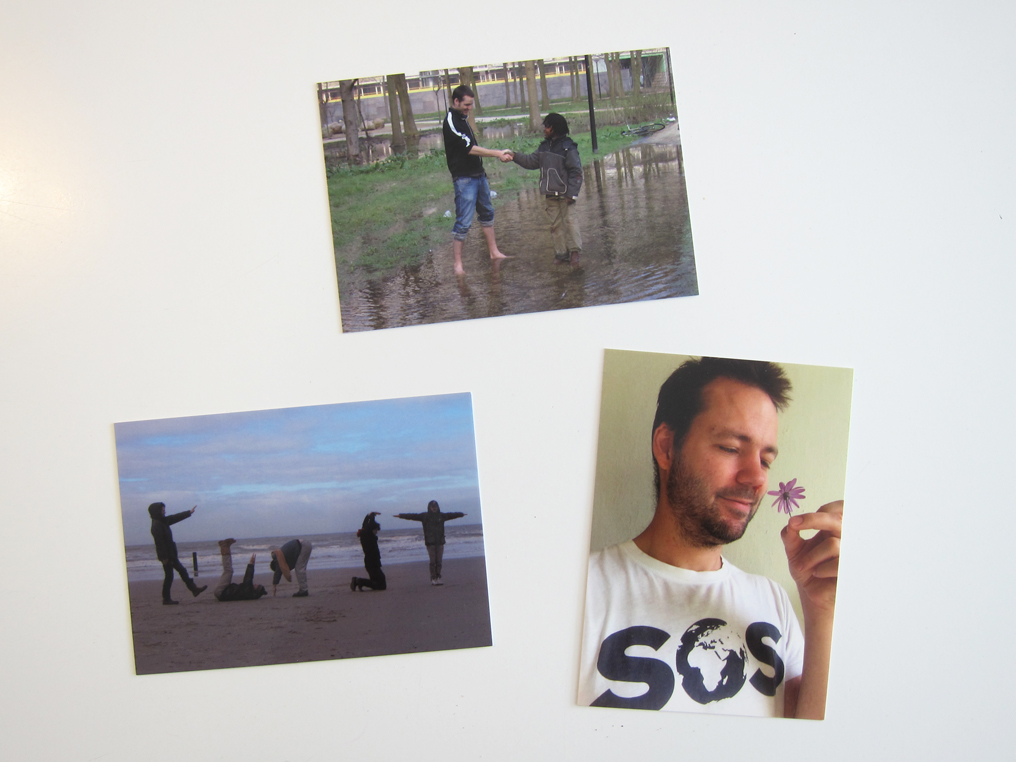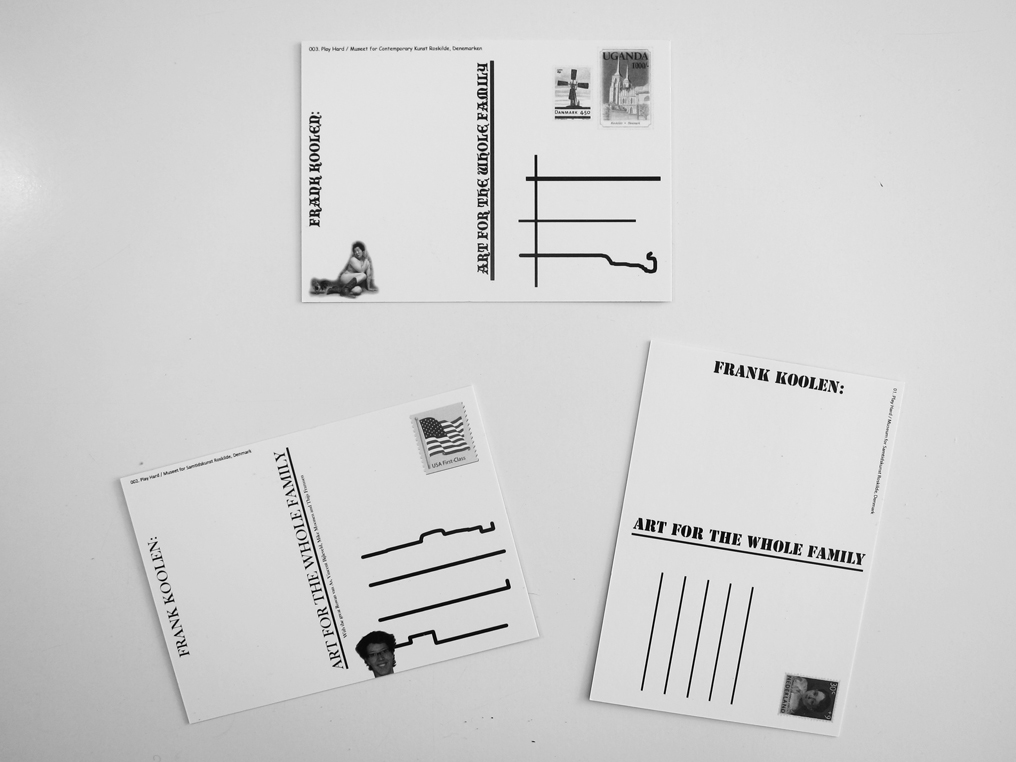 Invisibility Cape 1 & 2, 2014
#1: Camouflage for a museum setting
#2: Camouflage for an urban setting
Multiple originally developed for Art4Kids / Museum Boijmans van Beuningen, Rotterdam
Coton + print, 125 x 60cm cm, full colour
€ 15,- each (excl. postal costs)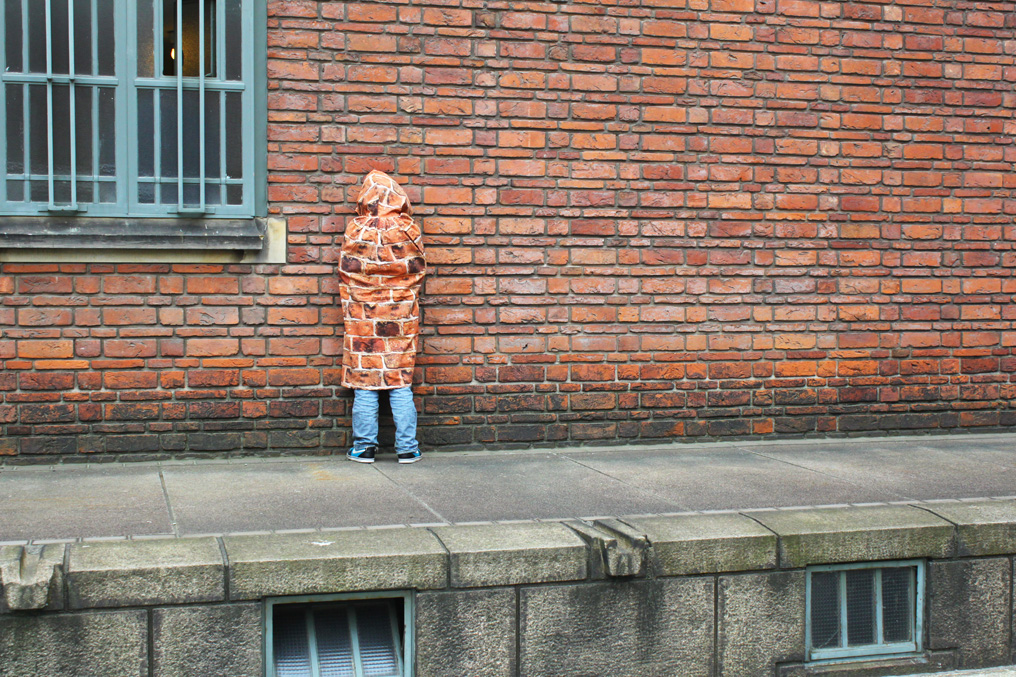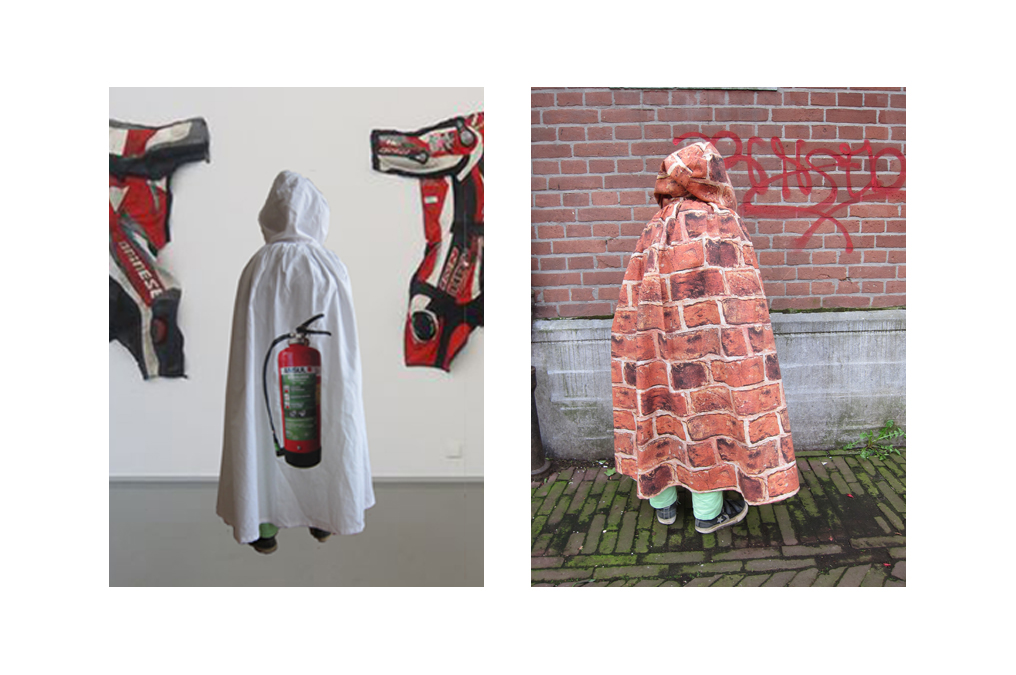 'Colour Logics', 2013
Publication on colour made as a result of my 4 years as Lector 'Colour in context' at the HKU.
In collaboration with: Fleur van Muiswinkel.
Published by the HKU, Utrecht / ISBN 978-90-71759
Design: Bart de Baets
With a special textual contribution 'Colour blind' by A.H.J. Dautzenberg and a special photo contribution by Kim David Bots.
Visual and text contributions by:
David Bade/Ruth van Beek/Melanie Bonajo/Bonno van Doorn/Uta Eisenreich/Peggy Franck/Gijs Frieling/Kaleb de Groot/Koen Hauser/Lieven Hendriks/Martijn Hendriks/Hedwig Houben/Ad de Jong/Folkert de Jong/Fransje Killaars/Roosje Klap/Klaas Kloosterboer/Ingmar Konig/Krijn de Koning/George Korsmit/Marijn van Kreij/Doenja Likumahua/Marius Lut/Niki Metselaar/Marc Nagtzaam/Alexandra Nicolau/Maria Pask/Harrie Peters/Raw color/Dieuwke Spaans/Dino Ruissen/Esther Tielemans/Ola Vasiljeva/Simon Wald-Lasowski/Marijke van Warmerdam/Luuk Wilmering/W.J.M. Kok
68 pages, 34 x 24 cm, full colour, Dutch/English
€15,- (excl. postal costs)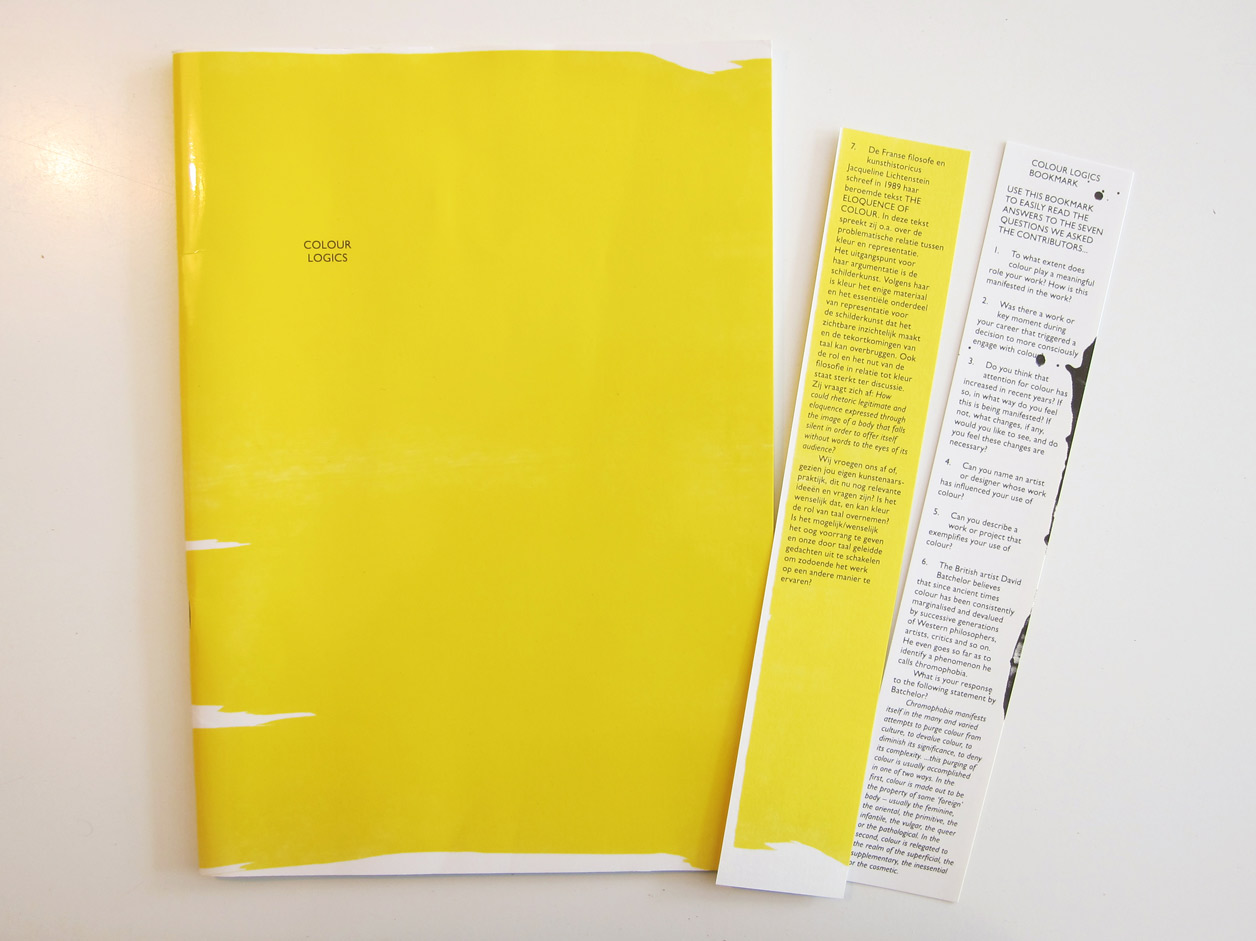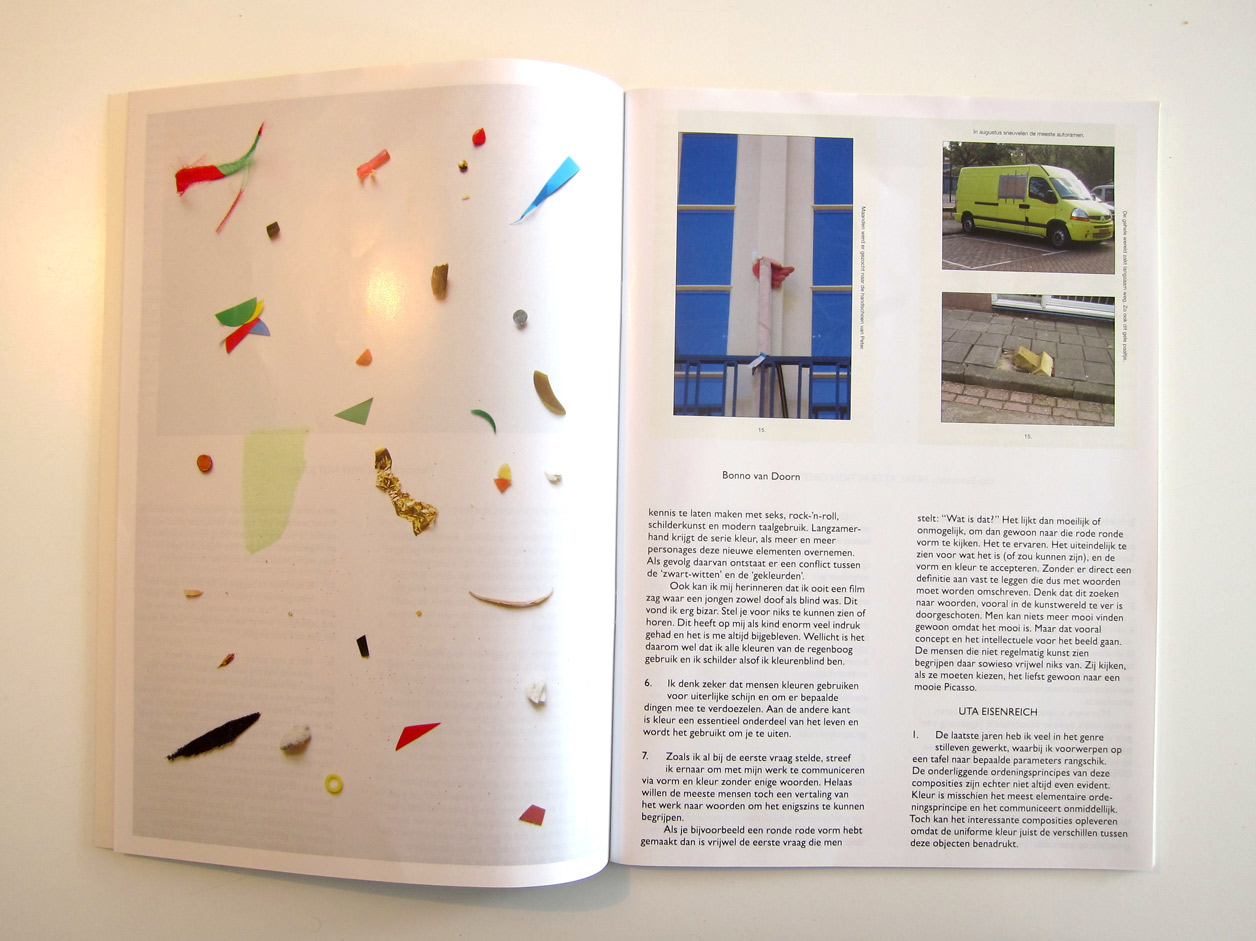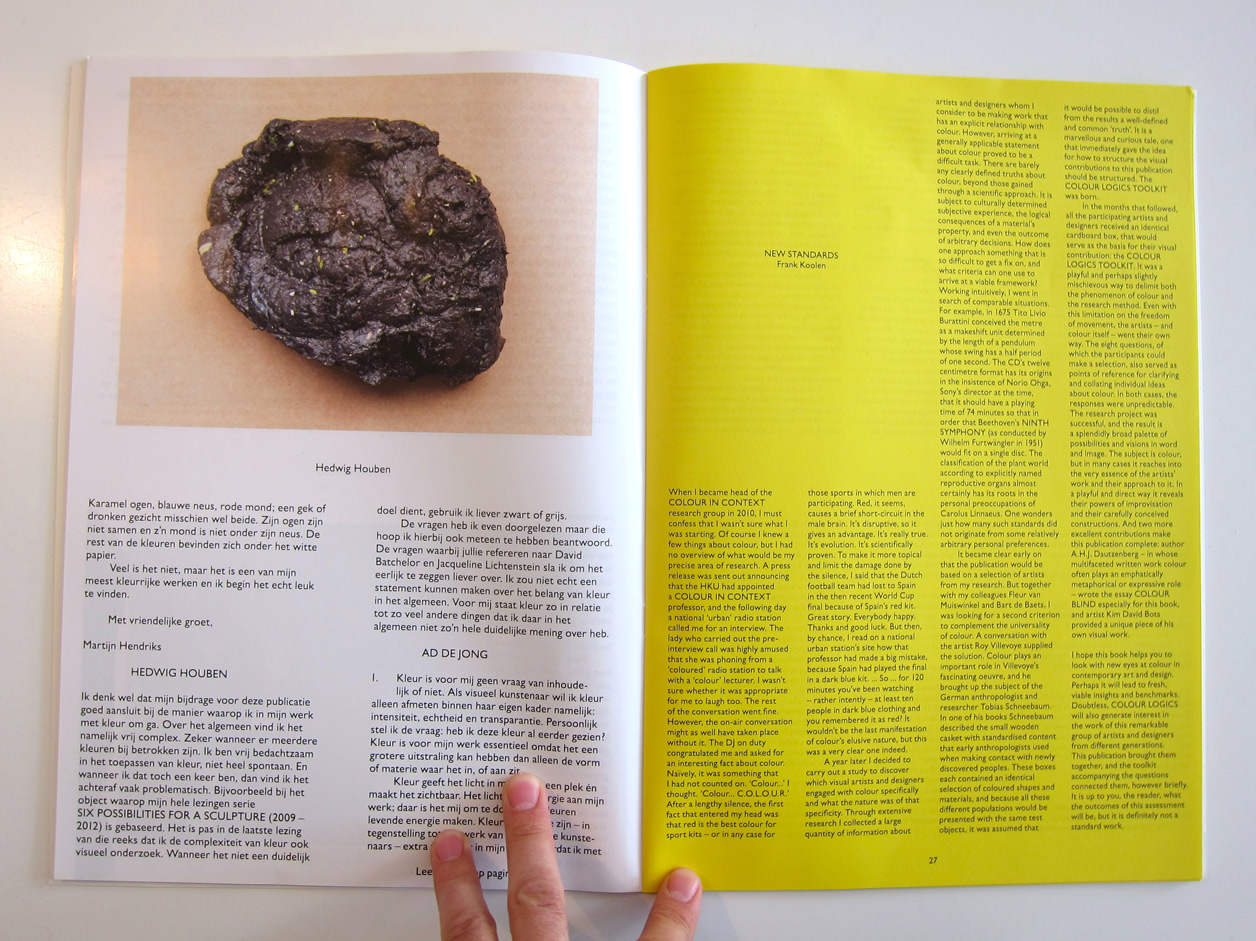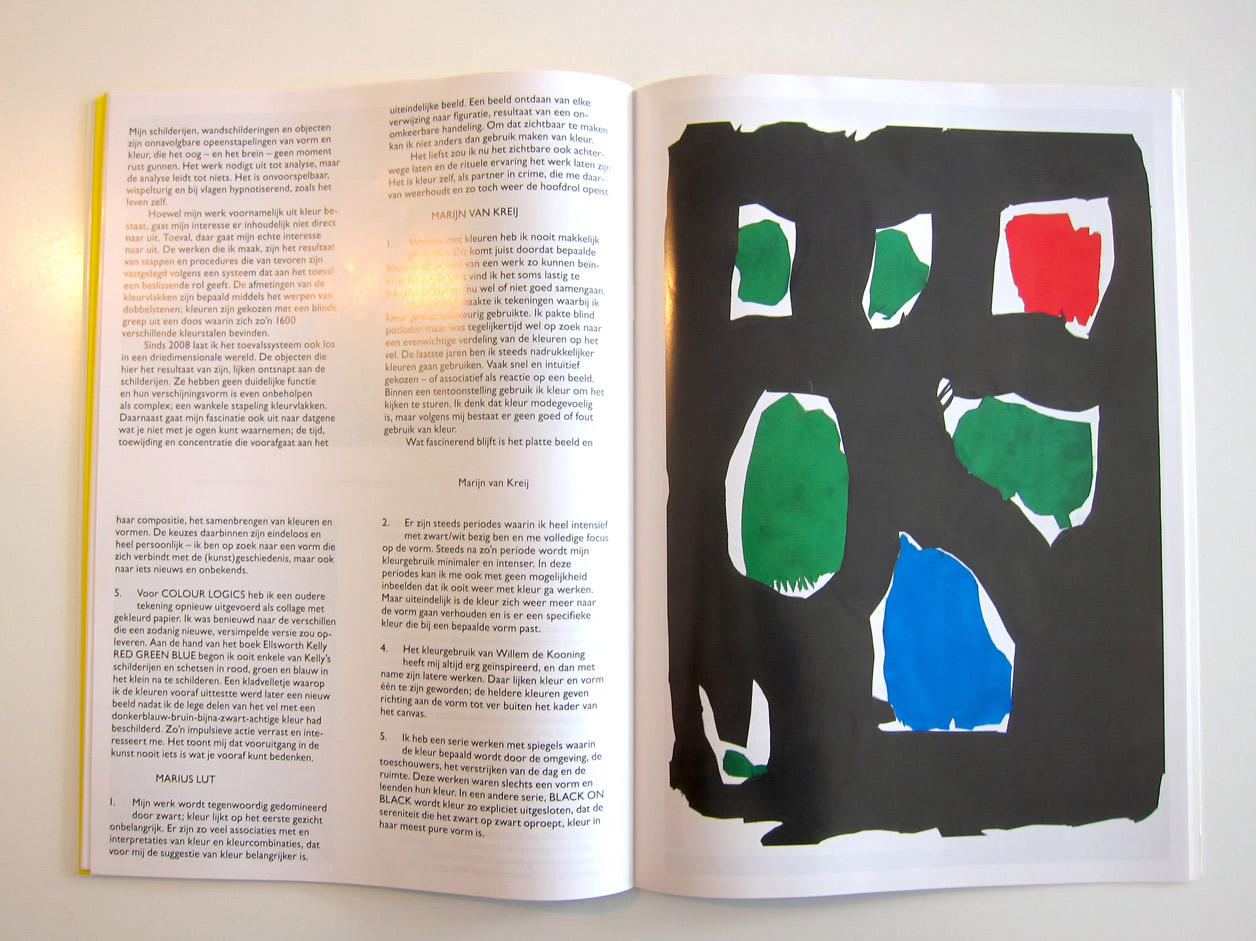 'Paviljoen', 2012
Booklet made at the end of a three month residency at the Vijfde Seizoen, Den Dolder (NL)
Situated on the premises of a psychiatric institute where artists can stay and work with the patients and/or their surroundings.
44 pages, 21×15 cm, full color, Dutch
€ 15,- (excl. postal costs)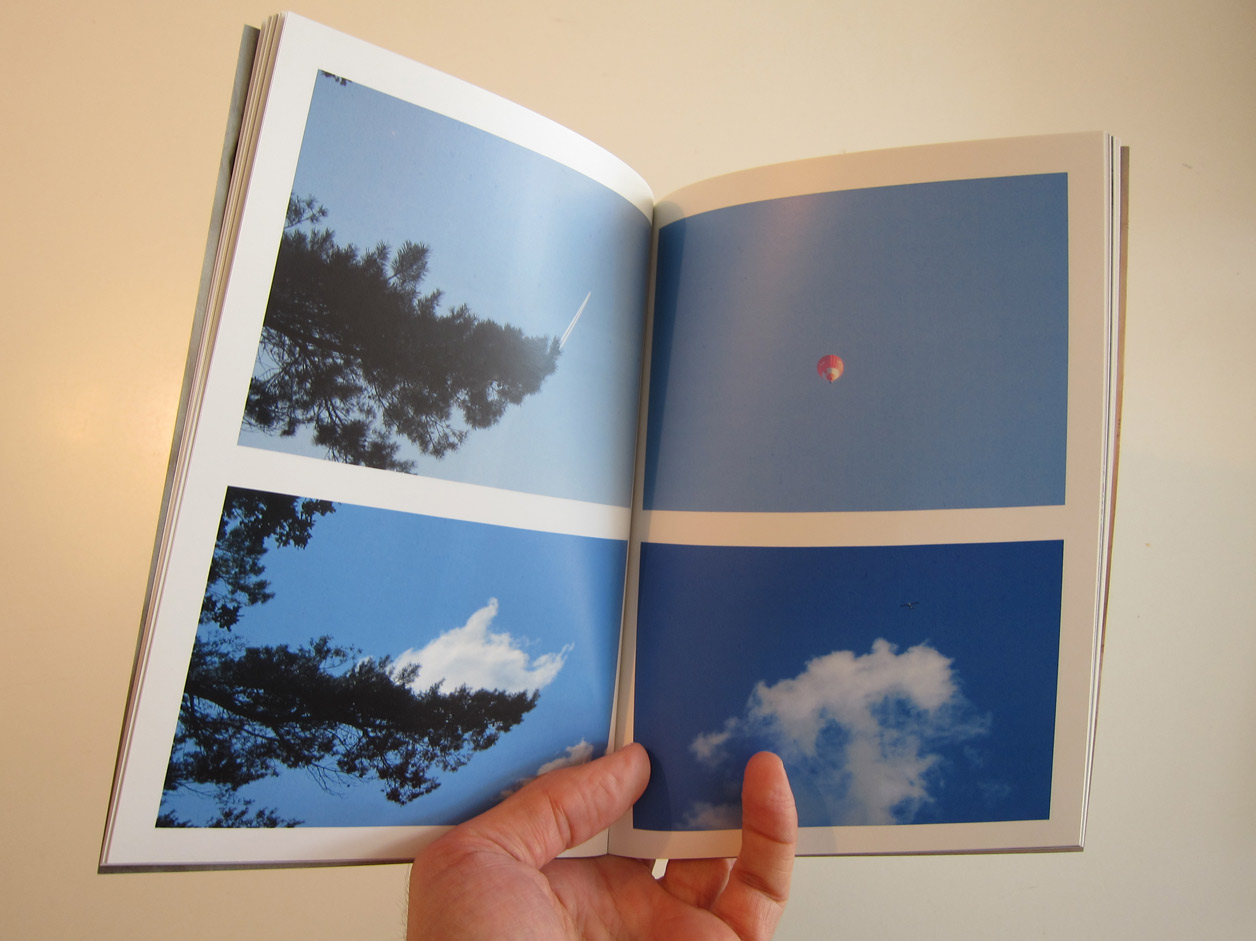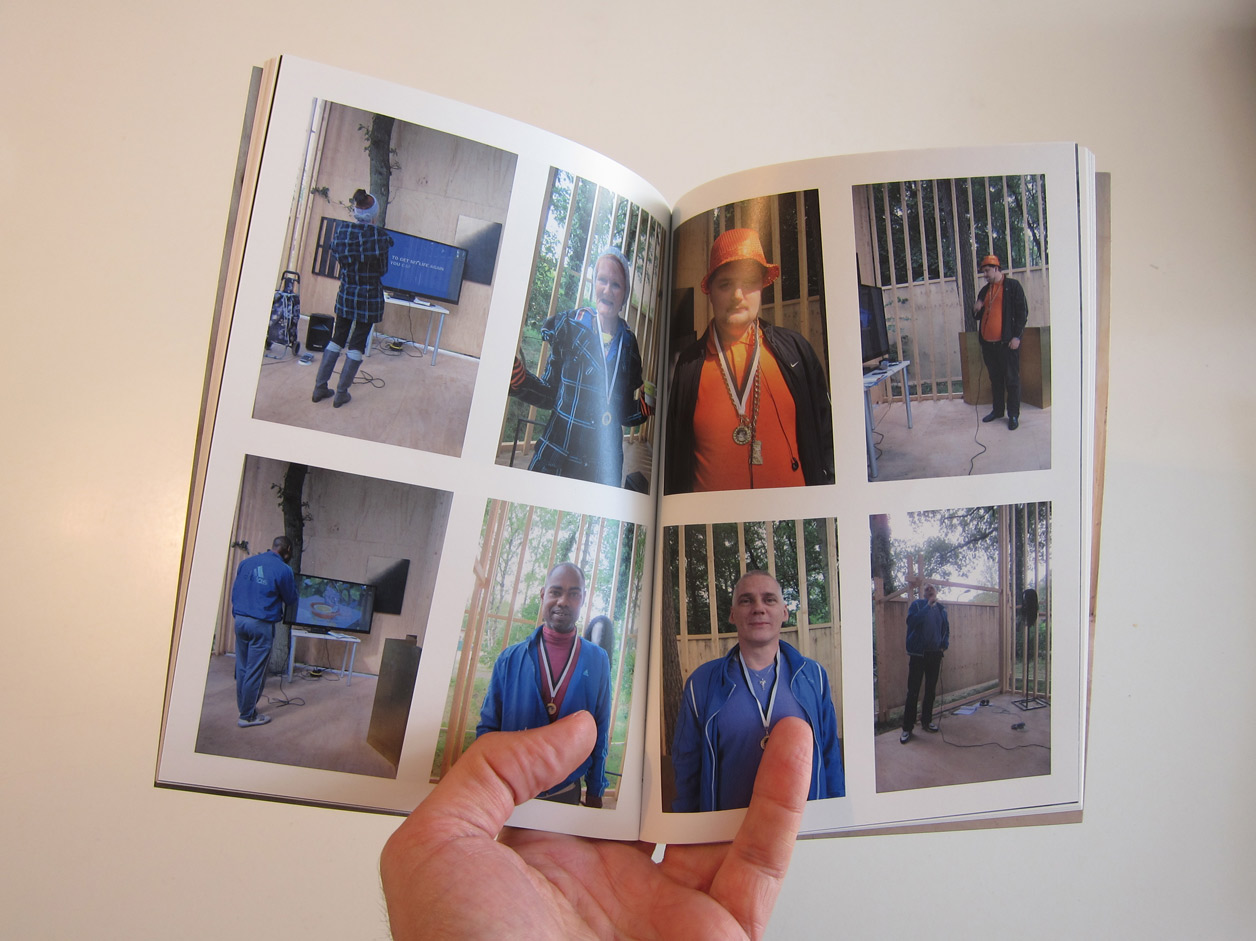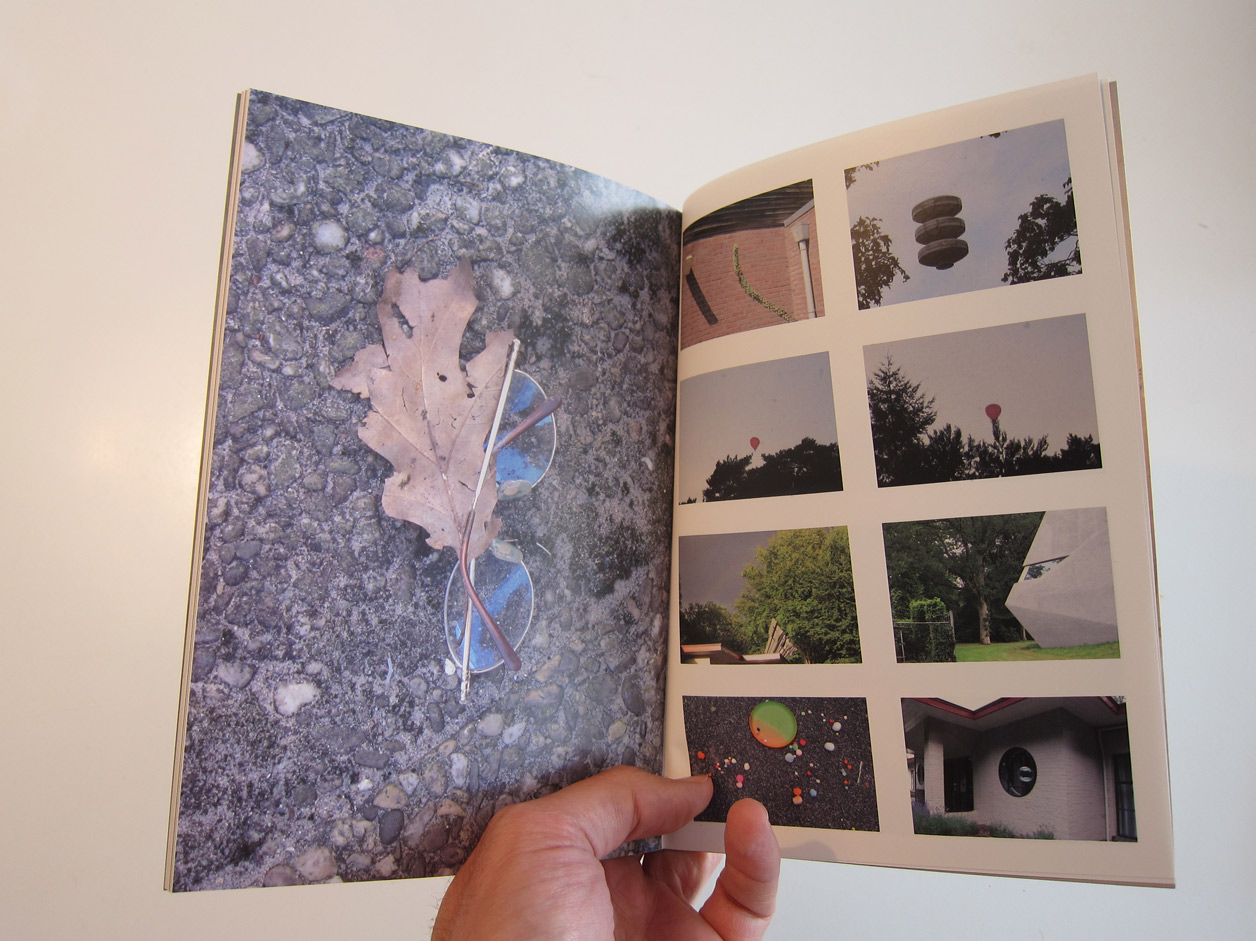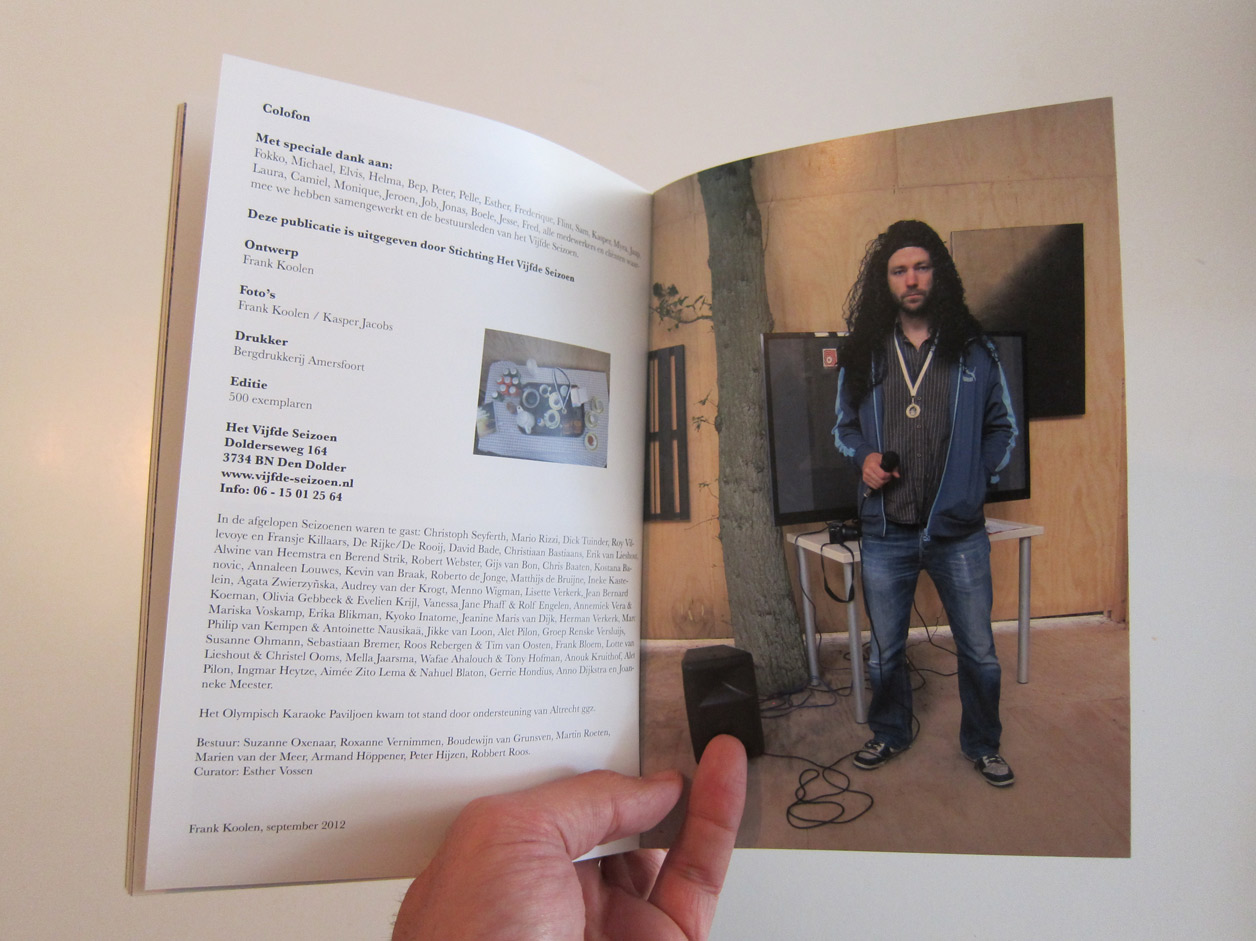 'Tourist Trophy', 2007
Artist publication in collaboration with Lieven Hendriks.
120 pages, 16×12 cm, full colour
€10,- (excl. postal costs)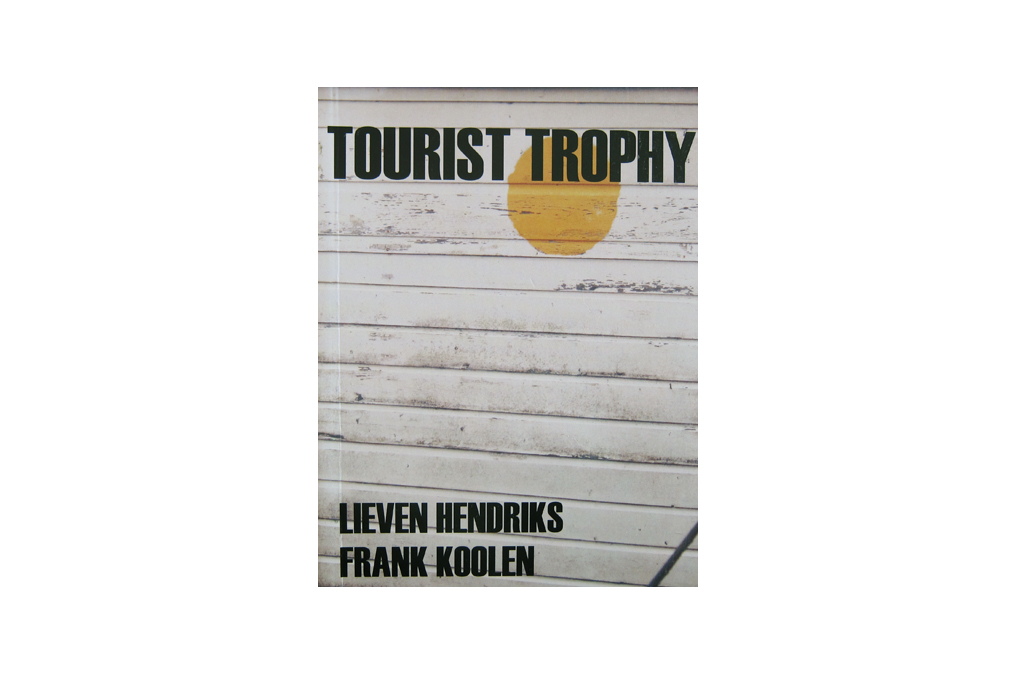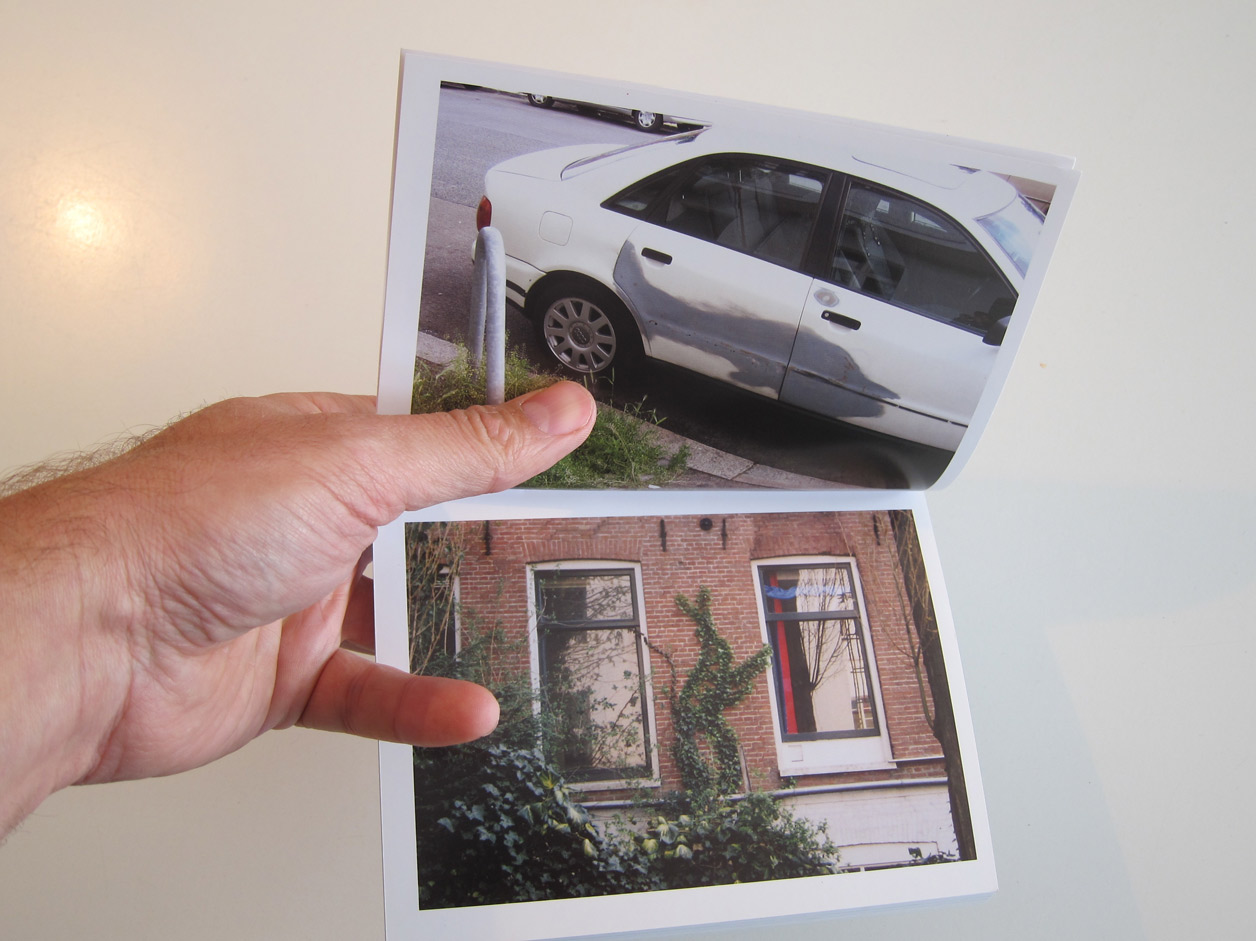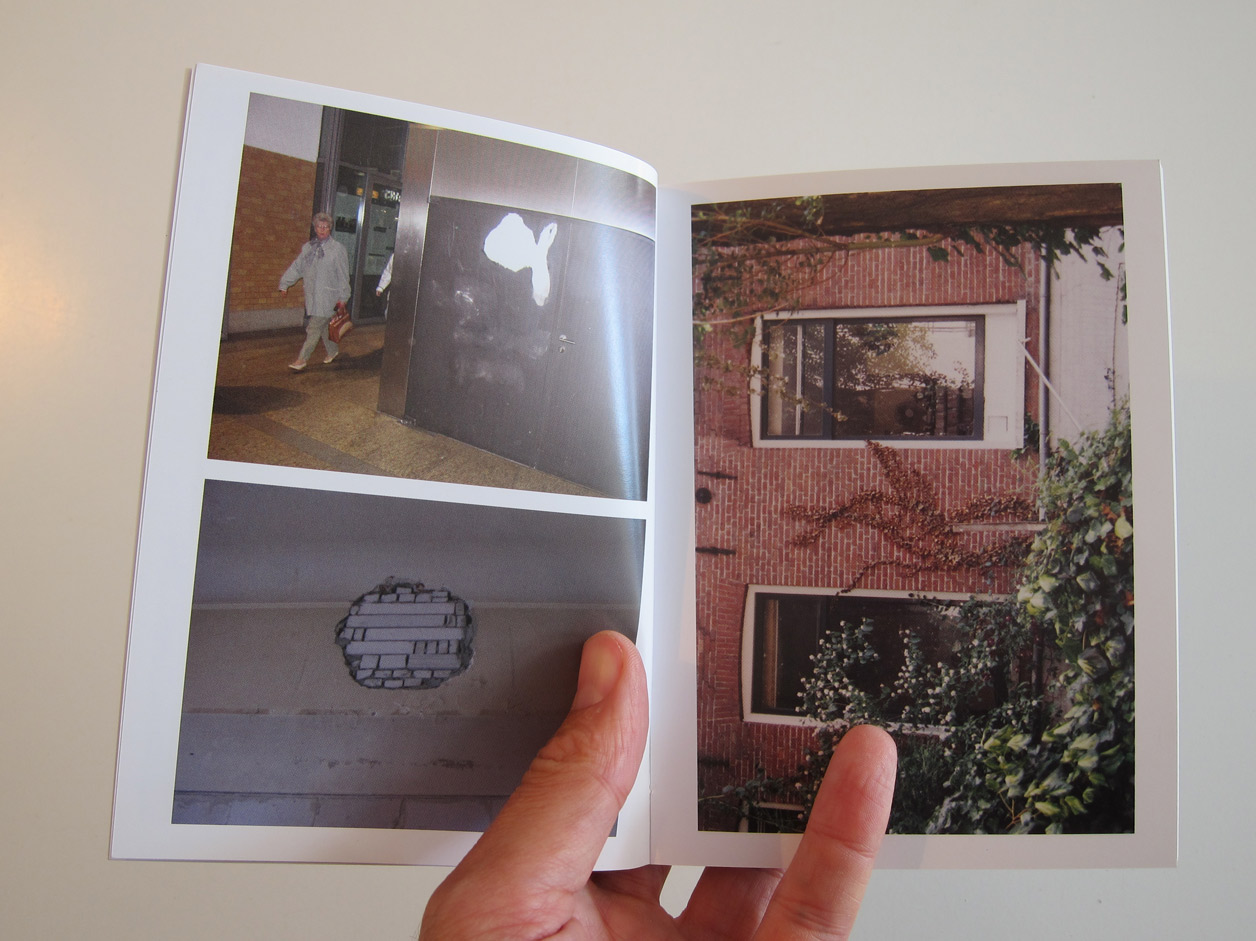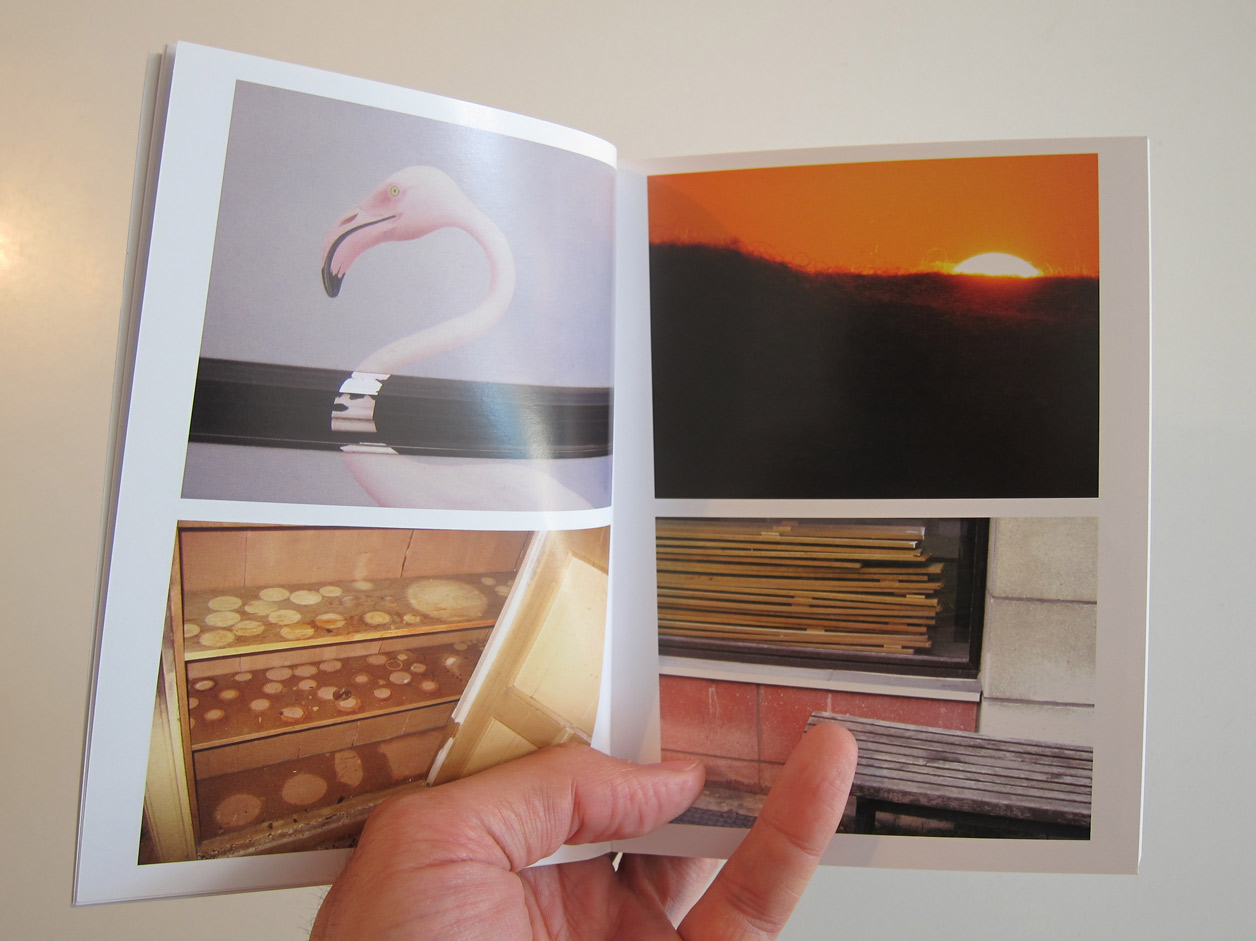 Other recent publications: